Guide to Exploring Austin's Best BBQ
Planning a trip to Austin for the holidays? Or just thinking about a trip in the future, maybe with some friends? You've come to the right place! Longhorn Charter Bus is dedicated to helping you make the most of your time in Texas. We offer affordable, convenient charter buses to help you avoid the hassle of traveling through the crowded streets of Texas in multiple cars, including the headache of finding parking. To learn more about how a charter bus can help you and your group enjoy Austin, and to get a customized quote at no cost, call 1-844-447-2779 at any time.
In addition to charter buses, we have a blog that offers you the best intel on all the places to eat, drink, play, and explore in Texas.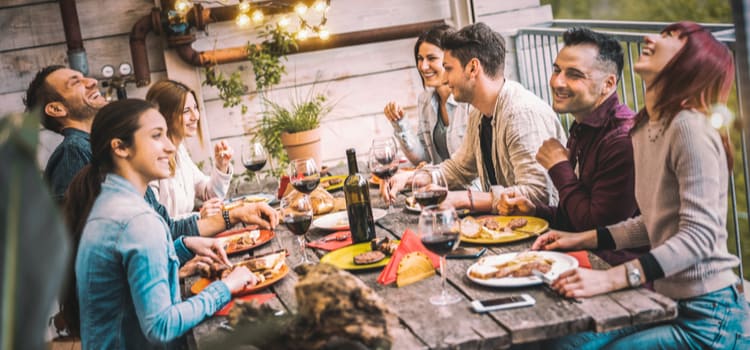 Texas is often considered the BBQ capital of the United States, and many have travelled from all around the world to sample its legendary brisket, ribs, and other BBQ favorites. You can find amazing BBQ all across the state, but the very best BBQ can be found in Austin. Austin boasts fall-off-the-bone ribs, flawless fusion dishes, and even a line-out-the-door restaurant that serves some of the best brisket in the state.
Below, here are our picks for the top BBQ places in Austin.
Terry Black's BBQ
Run by famous, fourth-generation pitmasters, Terry Black's BBQ features a mural that says "Brisket is King" for a reason. Named by many locals as the best BBQ in the city, it has a legendary status in Austin for its meats. Locals love the brisket (of course), beef rib, creamed corn, and the pecan pie for something sweet. Love their rubs? You can buy some of their famous rubs at the store to take home a taste of Austin BBQ with you.
Charter bus parking: Some reviewers mention that even though there is parking onsite, the parking quickly fills up due to the restaurant's popularity. Consider having a charter bus drop off and pick up your group.
Address: 1003 Barton Springs Rd, Austin, TX 78704
Franklin BBQ
In tight competition for the spot of best BBQ in Austin is the equally famous Franklin BBQ. Popular among locals, the line forms early in the morning for their brisket and pulled pork, and continues well into the day. But it's worth the wait. Owners Aaron and Stacy Franklin are BBQ pros; Aaron is a recipient of the James Beard Award for Best Chef and was inducted into the American Royal Barbecue Hall of Fame in 2020. Stacy brings years of skillful restaurant management to Franklins, putting it on the map and helping it win awards and recognition for its BBQ.
Charter bus parking: Parking at Franklin's has been described as "spotty at best," so be prepared to take a rideshare or a charter bus to enjoy this BBQ hotspot.
Address: 900 E 11th St, Austin, TX 78702
La Barbeque
BBQ lovers seeking savory, not sweet, will want to head down to La Barbeque. Owner LeAnn Mueller hates sugar, so you will find all sorts of savory and salty rubs on her BBQ, which also features throwback dishes paying homage to her German ancestors. Their beef is grass-fed and locally sourced, giving it a fresh flavor you can't miss. Menu standouts include the beef ribs and ribeye steak.
Charter bus parking: Parking is limited at this BBQ restaurant, so a rideshare like a charter bus or Uber is recommended for groups.
Address: 401 E Cesar Chavez St, Austin, TX 78702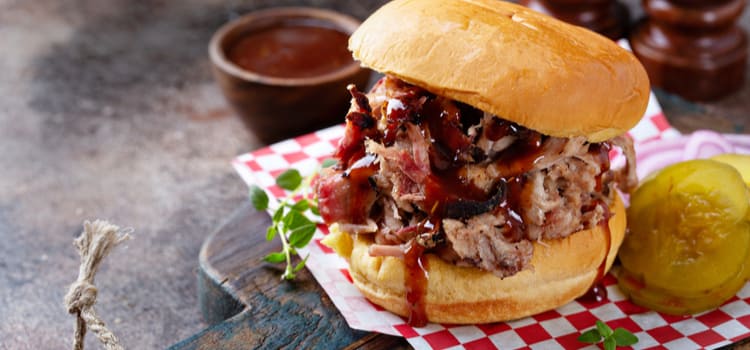 SLAB BBQ
With a name that's an abbreviation for "Slow, Low, and Bangin,'" SLAB is home to the best BBQ sandwiches that Food Network's Guy Fieri has ever tasted. They offer specialty BBQ sandwiches and "Texas Size Sammiches," including The Donk, a one-pound sandwich stacked with every meat SLAB has and every sauce, plus other yummies. In addition to their sandwiches, they also have a few specialty dishes, including their popular BBQ Nachos.
Charter bus parking: SLAB is located within an outdoor shopping complex, so there is plenty of space for your charter bus to drop you and your group off, park, and pick you back up later.
Address: 9012 Research Blvd, Austin, TX 78758
Kemuri Tatsu-ya
When you think of BBQ fusion, Asian cuisine isn't what typically comes to mind. But Kemuri Tatsu-ya skillfully fuses BBQ and Japanese cuisine together, serving brisket and sausage alongside dishes like mackerel and BBQ eel. The word "kemuri" in Japanese even translates to "smoke." Adventurous diners will love Kemuri Tatsu-ya for a one-of-a-kind BBQ experience.
Charter bus parking: Secondary transportation, like a charter bus or Uber, is recommended, as this is a crowded street with very little parking available.
Address: 2713 E 2nd St, Austin, TX 78702
Lamberts
Who says BBQ has to be simple? For those seeking a more refined experience, Lamberts offers fancy BBQ in a beautiful setting. Lamberts, which is located inside a refurbished general store, features an upstairs bar with live music, in addition to delicious, slow-smoked BBQ. They are very event-friendly and offer a great setting for any special upcoming events that you may be traveling to Austin for.
Charter bus parking: Lamberts offers valet parking if you are taking your own vehicles, and also offers garage parking at City Hall and the AMLI building. If you take a charter bus, you won't need to worry about parking.
Address: 401 W 2nd St, Austin, TX 78701
Valentina's Tex Mex BBQ
Hop off the beaten path for this unique and tucked-away BBQ restaurant. Featuring mesquite-smoked BBQ, you can find a Tex Mex twist on BBQ favorites. Owner Miguel Vidal is a Texas native and infuses his passion for cooking and love of family and tradition into his hand-rolled flour tortillas, spicy salsa, and more. Don't be intimidated by any lines at Valentina's when you visit; it moves fast. Diners love the beef fajitas, guacamole, smoked carnitas tacos, and the smoked brisket, of course. For your side, consider the charro beans and ordering extra pickles.
Charter bus parking: Valentina's often has ample parking, but just to be safe, consider a rideshare to save space on parking, or rent a charter bus.
Address: 11500 Manchaca Rd, Austin, TX 78748
Micklethwait Craft Meats BBQ
Located in an unpretentious trailer in the heart of East Austin, owner Tom Micklethwait served his first BBQ plate out of a window of that trailer in 2012. Today, it's considered some of the best BBQ in Austin, boasting a made-from-scratch menu of BBQ meats, combo plates, and sandwiches. Enjoy your meal outside on the patio if you desire, and be sure to order the frito pie and short ribs early – they are so good, they sell out quickly!
Charter bus parking: Parking near Micklethwait Craft Meats BBQ is limited, so consider using a rideshare or your charter bus rental for you and your group.
Address: 1309 Rosewood Ave, Austin, TX 78702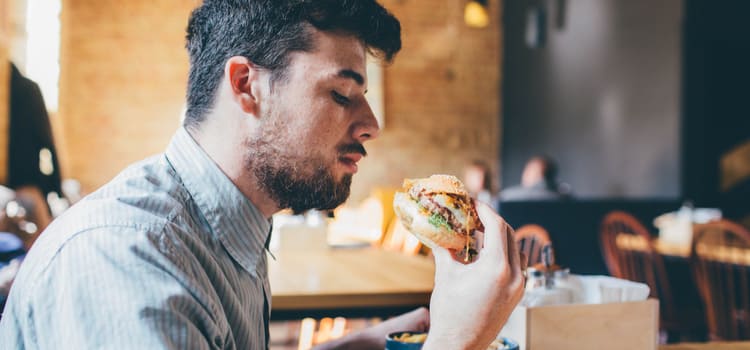 See Austin with Longhorn Charter Bus
We hope you enjoyed reading about some of the best BBQ spots in Austin! Now, take it a step further and make your BBQ dreams into a reality. Rent a charter bus from us, and we will take the logistics off your plate. Give us a call any time at 1-844-447-2779, and we can find the perfect charter bus for you.