5 of the Best Budget-Friendly Group Activities in Austin
If you're planning a group outing in Austin and trying not to break the bank, we can help you out. There are dozens of ways to explore this amazing Texas city without sacrificing thrill for thrift. You can explore beautiful parks and greenspaces, little-known museums, and highlights of local history for no more than the cost of your morning coffee.
Renting a charter bus for your group is an efficient and cost-friendly way to explore Austin. When you call Longhorn Charter Bus at 512-827-0540 to reserve the best type of transportation for your group, tell us about your idea for a budget-friendly group activity, and we'll help you plan your trip. Splitting the cost of the charter bus between each person in your group will likely average out to less than or the same cost as ordering rideshares for the day—plus, you'll keep your group together and have no need to worry about parking, driving in traffic, or paying for gas. A charter bus is a great solution to take the hassle out of transporting your group through the busy city of Austin.
To explore the best of Austin on a budget with your group, here are some ways to get the best bang for your buck:
Explore Zilker Park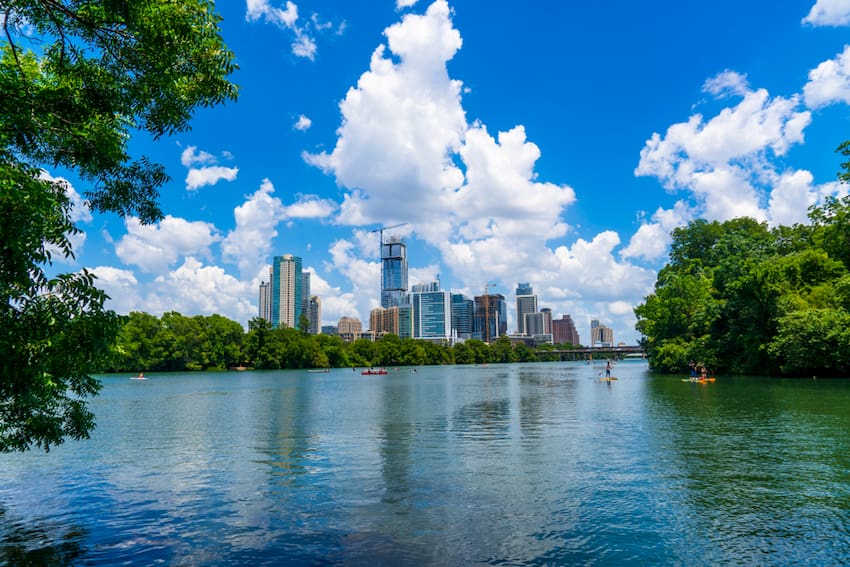 This 351-acre greenspace has no shortage of entertainment. You can plan a whole week around events and things to do in this park alone, all of it free or very budget-friendly!
Head to the Austin Nature & Science Center for a fun-filled afternoon exploring local wildlife. The Dino Pit, an outdoor paleontology exhibit, is one of its most popular attractions and allows visitors to dig for Texas fossils under the sand. For organized groups wanting a tour, there is a $1 fee per person, and camps and educational programs will need to schedule a time to visit and pay a small group fee.
After a few hours in the sun, you can visit Barton Springs Pool, a 3-acre watering hole fed from underground springs with an average temperature of a cool 68-70 degrees. During certain times of the year, you may be charged admission which ranges from $2 for children under 11 to $5 for adult residents. If you want to visit the pool with a group, you must register with the Aquatic Officer at aquaticsoffice@austintexas.gov.
Planning a company picnic or school outing? You may be interested in reserving a picnic site or the Zilker Clubhouse. Rentals start at $60 per day for a picnic site, and most sites come with a grill, electricity, and sound permits. It's a great way to enjoy all of what Zilker Park has to offer. Rally the team for a game of Disc Golf or volleyball, let the kids enjoy the Zilker playscape, or take part in a summer festival.
Go on a Downtown Walking Tour
If you want to stretch your legs and see Austin, go on a downtown walking tour with the Austin Visitor Center. A local expert will walk you through the tour you choose, such as a historic walking tour, a tour of downtown sights both old and new, or a custom tour you create yourself. The maximum group size is 25 people per guide, so be sure to plan accordingly. And don't worry about the wear and tear of the tour. When it's over, you can enjoy a comfortable, air-conditioned ride home in your private charter bus rental.
Visit the Brush Square Museums
For a fun-filled day at no cost, visit the Brush Square Museums in Austin. Brush Square, one of four original public squares in the City of Austin, is a hotbed of history and where you'll find more than a few landmarks on the National Register of Historic Places.
Historians, head to the Susanna Dickinson Museum to get a glimpse into the life of the legend herself. She was a survivor of the Battle of the Alamo who carried the news of its fall to Fort Sam Houston, a pivotal and heroic moment that ultimately led to independence for the Republic of Texas. Once the home of Susanna and her husband, the museum is now home to exhibits featuring historic and modern military life, brave Texas heroines, and stories of Texas military history.
Literature-lovers, you'll want to explore the O. Henry Museum, the Victorian cottage of late American short story writer William Sydney Porter, best known by his pen name O. Henry. You'll explore Porter's life through the preserved rooms of his house and exhibits about his life in Austin and his earliest stories.
The Susanna Dickinson Museum and O. Henry Museum are both free and open to the public Wednesday through Sunday. You can also visit the Austin Fire Museum Saturday and Sunday from noon to 3 p.m., but if you want to visit on a weekday, you'll need to call and make an appointment. The museum features uniforms, photographs, and memorabilia of Austin firefighters through the years.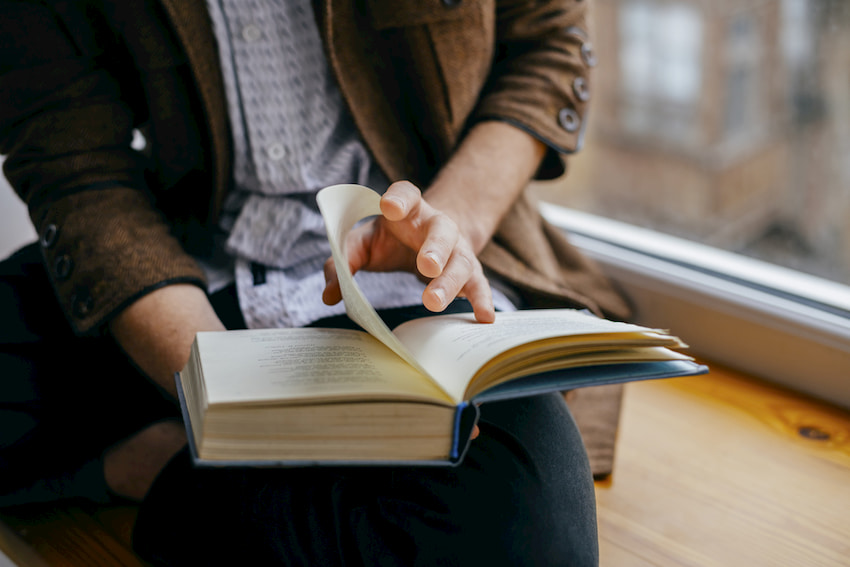 Tour the Texas Governor's Mansion
If you're a native Texan, you'll want to spend some time here. The Texas Governor's Mansion has served as the official residence of Texas governors and their families since 1856—but it holds so much more than that. Free, 30-minute guided tours will walk you through restored and preserved spaces like the Texas Supreme Courtroom, the Legislative Reference Library, and the Agricultural Museum.
If you want a tour, make sure to schedule your visit at least a week in advance. Keep in mind all visitors need to pass a background security screening and provide their name, date of birth, and a government I.D. a week before the tour. Read the Capitol Tour Bus Guide for details on loading and drop-off zones for charter buses and where to tell your bus driver to park.
Relive History at the Texas Military Forces Museum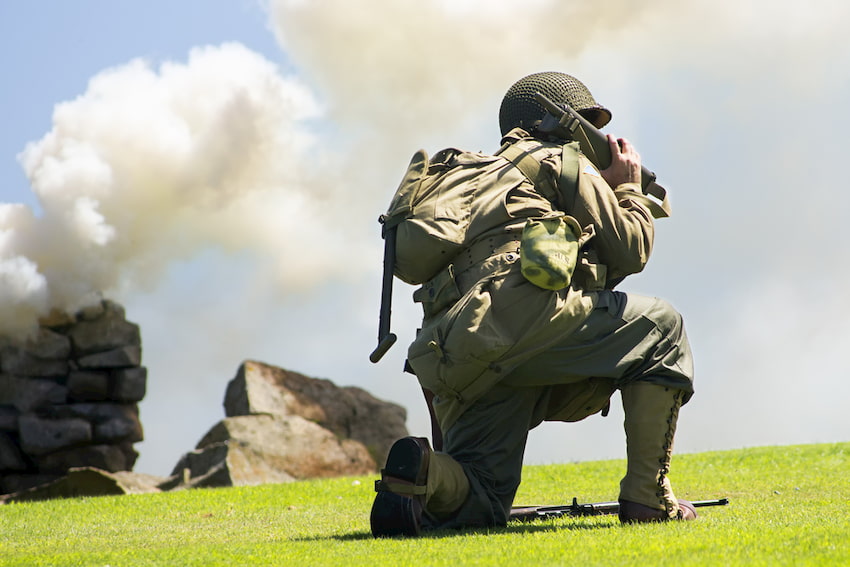 A visit to the Texas Military Forces Museum at Camp Mabry is a bucket-list essential for American history lovers. Admission is free and grants you access to exhibits featuring historic uniforms, weapons and artillery, tanks and helicopters, and more. Plan your visit around one of the museum's battle reenactment events, which recreate the valiant efforts of the 36th Infantry Division in World War II and the famous Texas Brigade during the War Between The States.
When planning your visit, remember you'll need to gain access to a military installation and follow their security protocol. It's recommended you call the museum at 512-782-5659 ahead of your visit and discuss your plans to visit as a group. Remind your passengers they will all need a valid, unexpired form of picture identification to enter the post.
Reserve Your Austin Charter Bus Today!
Excited, inspired, and ready to start planning your budget-friendly trip to Austin? Call Longhorn Charter Bus at 512-827-0540 to speak with a reservation specialist and get started! Tell us all about your ideal itinerary—from Zilker Park to the O. Henry Museum to the Texas Military Forces Museum—and we'll pair you with the perfect motorcoach or minibus to meet your needs. Austin on a budget awaits!