Group Things to do in Dallas for Labor Day 2022
Are you looking for a way to spend your Labor Day in Dallas this year? We've got a few ideas for groups of friends, family, or even colleagues to enjoy the holiday weekend. Whether you're looking for a kid-friendly way to celebrate or an adults-only way to enjoy the holiday weekend, you're sure to find something to keep everyone happy and entertained.
Keep reading to learn more about top Dallas Labor Day events this year and how to get there!
How to Travel with a Group for Labor Day in Dallas
Dallas locals planning a group outing for the holiday weekend may want to consider a private group transportation service. Longhorn Charter Bus offers professional bus rental services in the Dallas-Fort Worth area and throughout Texas! Booking a minibus or charter bus rental with a professional driver can keep your group traveling together all day long.
Are you organizing a private group bar hop for Labor Day with your friends? Rent a minibus to safely transport your group to and from Dallas restaurants and bars! You won't have to worry about parking, calling a rideshare, or needing to designate a driver! Is your local youth group headed on a field trip over the holiday weekend? Reserve a full-size charter bus rental with flat-screen TVs, climate controls, and plush seating to keep a big group of kids comfortable and entertained on the roads.
Take holiday travel stress off of your plate with a transportation solution from Longhorn Charter Bus! A representative will be available around the clock at (214) 206-8432 to answer your questions about renting a Dallas charter bus.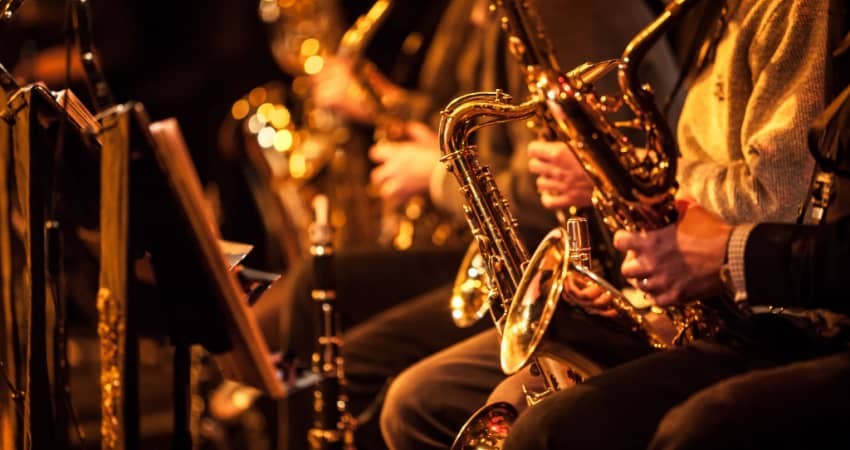 Enjoy music at the Riverfront Jazz Festival.
Groups of music lovers should grab tickets to the 5th annual Riverfront Jazz Festival in Downtown Dallas. Hosted by The Black Academy of Arts and Letters, this multi-day music festival brings international jazz artists to 3 stages in Dallas. Major musical acts this year include Erykah Badu, Avery Sunshine, and Eric Benét. The festival also highlights up-and-coming musicians on the Promising Young Artists Stage.
Charter bus travel tip: The Kay Bailey Hutchison Convention Center has a parking garage and three lots. Groups shuttling to the festival in a private minibus rental will likely need to park in Lot E next to the center. This lot is the center's marshaling Yard and is best suited for oversized vehicles.
Learn about local flora, fauna, and food at the Dallas Arboretum.
Spending an afternoon at the Dallas Arboretum can be a relaxing yet fun way to spend part of Labor Day weekend. The Arboretum has a Family Fun Weekend on the calendar with educational animal shows with visitors from the Dallas Zoo, craft beer tastings, and a family cooking class with Flour Power Studio. Visitors will also find live music and performances at Jeanne's Pavillion throughout the weekend. Shows and live music are included with arboretum admission but you'll need to register and buy tickets for cooking classes.
 Charter bus travel tip: Most of the arboretum's parking is located in an on-site garage, sooversize vehicles like charter bus rentals won't be able to park here. Have your driver drop your group off at Gate 3 between Private Drive and Garland Road. Complimentary bus parking is available with advance reservations. Book group tickets by phone or email and specify that you'llbe traveling by charter bus rental.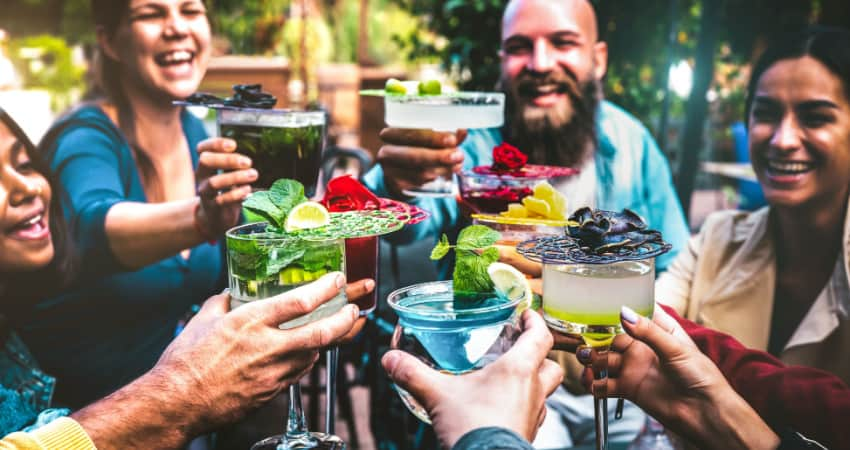 Chow down on local bites along Margarita Mile.
Fun fact: Frozen margaritas were invented in Dallas! Restaurateur Mariano Martinez created the first frozen margarita machine in 1973 after being inspired by the 7-Eleven slushie. What sounds more refreshing than a margarita tour on a sunny holiday weekend? Just keep in mind that the Dallas Margarita Mile isn't actually one mile of restaurants, but a collection of over 20 local spots across Dallas. So, having easy transportation is a must. You can hop around Margarita Mile hotspots with a private charter bus rental and built-in DD! If you're looking to stop at just a few locations, Beto & Son, Meso Maya, and El Fenix are among the most popular stops! You can find the full list of restaurants included in the Margarita Mile on the VisitDallas website.
Charter bus travel tip: Finding oversized vehicle parking around each restaurant may be limited. Your driver may need to drop your group off at each restaurant before finding street parking on nearby roads.
Unwind in Klyde Warren Park.
Grab a few blankets and your loved ones to spend the holiday weekend in Klyde Warren Park! The Labor Day weekend will include free music during the Rhythm & Vibes summer DJ series and a silent disco. Enjoy local music and dance the afternoon away! If you work up a sweat and want refreshments, check out the wide selection of local food trucks. You'll find food trucks at Klyde Warren Park nearly every day but the holiday weekend brings an even wider selection. Grab refreshing Italian ice or ice cream, enjoy a piping hot slice of pizza, or try international bites at Cuban, Vietnamese, and Greek food trucks.
Charter bus travel tip: Klyde Warren Park doesn't have its own private parking lot but there are several public lots around the Downtown Dallas area. Groups traveling in a minibus or charter bus rental will likely need to utilize metered street parking options on roads around the park.
Travel Around Dallas with Longhorn Charter Bus
Even after Labor Day weekend passes, Longhorn Charter Bus is here to help Dallas residents and visitors travel easily. Give the rental team a ring at (214) 206-8432 to learn more about available group transportation services in Dallas!