Socially-Distanced Holiday Activities in San Antonio
Looking for safe and family-friendly activities in San Antonio this holiday season? Alamo City has a never-ending list of fun holiday activities for the whole family to enjoy. Many of these holiday events are held outdoors and are perfect for groups to safely enjoy the holidays. Spend an evening enjoying the festive lights, holiday markets, and special events with your family, friends, a pod of coworkers, local youth group, or group of seniors.
Longhorn Charter Bus can help your group of holiday-goers travel safely with a private minibus or charter bus rental. A private charter bus rental is the perfect way for large groups to simplify transportation and spend time together for the holidays. Stay cozy with personal climate controls, relax in reclining seats, stream holiday music with onboard WiFi, and play festive classics on your bus rental TVs. Book your San Antonio charter bus rental for the holidays by calling 210-686-0796!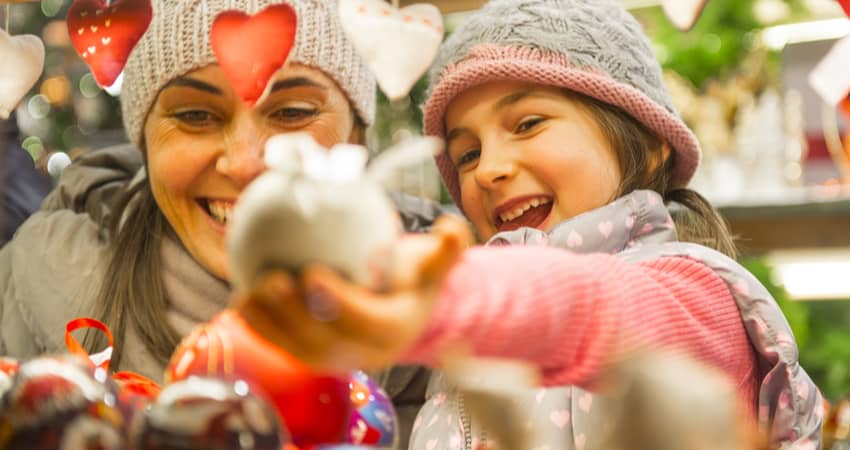 Alamo Lights
November-January
Address: 300 Alamo Plaza, San Antonio, TX 78205
Every holiday season, this famed historic attraction is decorated with thousands of dazzling holiday lights and a beautiful Christmas tree in Alamo Plaza. Enjoying the holiday lights and the outside of The Alamo is free. If you'd like to explore The Alamo grounds during the holiday season, tickets are free but you will need to reserve tickets in advance. The Alamo will be opened for extended hours during the holidays. When you visit The Alamo Church, guest capacity will be limited to 100 people at a time and you will only be allowed to visit for 30 minutes. Face coverings are highly recommended while inside.
Charter bus rental parking: Bus dropoff can be found near The Alamo entrance on Houston Street. Limited oversized parking is available directly around The Alamo but your charter bus driver can find parking down the road at La Villita.
Zoo Lights at the San Antonio Zoo
November-January
Address: 3903 N St Mary's St, San Antonio, TX 78212
The San Antonio Zoo is transformed into a winter wonderland with life-sized illuminated animal sculptures, camel rides, train tours with holiday sing-alongs, light shows, festive snacks like s'mores and hot cocoa, and photo ops with Santa. Zoo Lights is an exceptionally popular holiday event in San Antonio, so you'll want to receive your tickets early. Group ticket discounts are available for groups of 10 or more. Most animal exhibits and holiday festivities are located outdoors, but it's highly encouraged that your group wears face coverings while inside the zoo's buildings.
Charter bus rental parking: Most of the parking for San Antonio Zoo is located in the park's garage. Oversized vehicles like charter buses may need to park in an off-site lot on Broadway Street.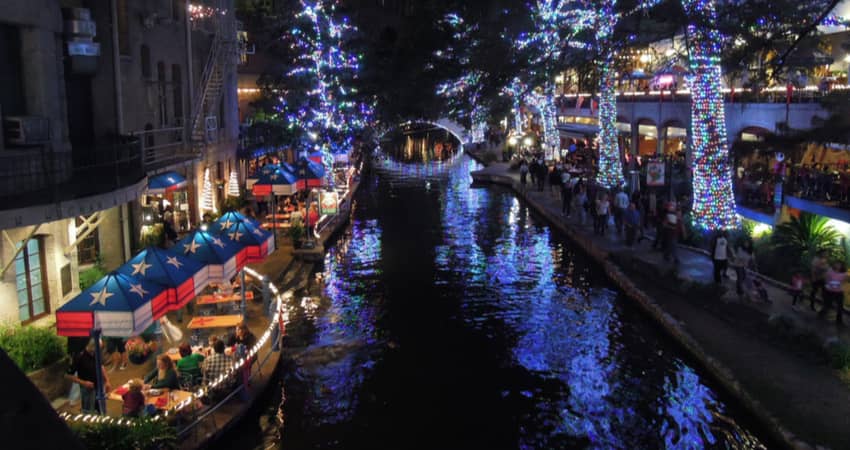 Riverwalk Holiday Events
November-January
Winter holidays bring a variety of events to the San Antonio Riverwalk. Stroll along the river during the Ford Fiesta De Las Luminarias, a centuries-old festival that displays more than 2,000 traditional Mexican Christmas lanterns. The River Walk greenery and buildings will also be decorated in more than 100,000 string lights from downtown to the Pearl District.
While walking along the river, you may also catch folks caroling on riverboats throughout the holiday season. Ford Holiday Boat Caroling can be booked for groups of up to 15 people for one hour. Booking a caroling boat must be done in advance.
The Ford Holiday River Parade will be held in November. During this ticketed event you'll spot Mr. and Mrs. Claus floating along the river with their band of holiday merry-makers. Free first-come-first-served viewing areas can be found along with different parts of the river.
Charter bus rental parking: The bus loading zone can be found across from the Main Plaza on South Flores Street. Parking may be limited for your charter bus, especially during a big holiday event. Here are a few areas where your charter bus driver can park after dropping your group off.
Holiday Events at The Pearl
December
Address: 303 Pearl Pkwy, San Antonio, TX 78215
The Pearl is located in one of San Antonio's many historic districts and includes a trendy multi-use complex dating back to 1883. During the winter season, The Pearl decks out the historic grounds with lights and hosts holiday celebrations for the community. Attend the annual Chanukah celebration with the lighting of the menorah, messages from local Rabbis, and music from local bands. Honor San Antonio's rich Latin American culture with a Posada celebration that includes music from Mission Conception's choir. If you need to get some shopping done, check out the recurring Holiday Night Markets At Pearl. Shop for unique, locally crafted gifts to the sounds of live holiday music.
Charter bus rental parking: Parking an oversized vehicle around this area will be difficult and your driver will likely need to find street parking relatively far away from The Pearl.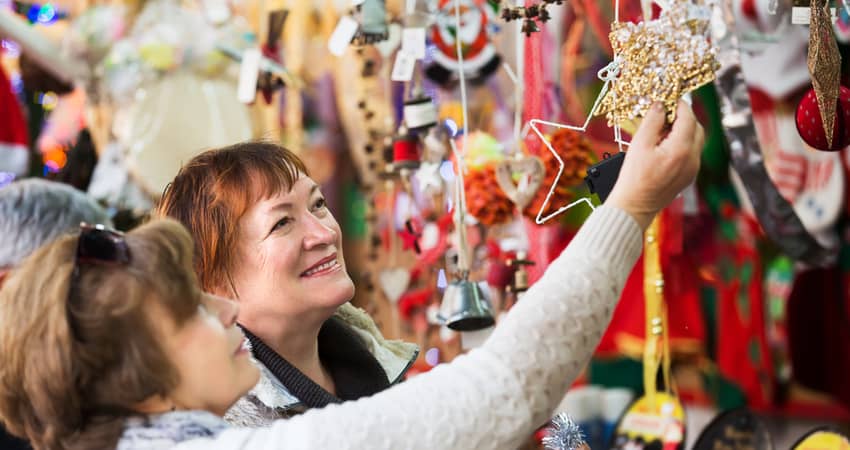 Christmas at the Caverns
December
Address: 26495 Natural Bridge Caverns Rd, San Antonio, TX 78266
Visiting the Natural Bridge Caverns is one of the most unique ways to celebrate the holidays. The Natural Bridge Caverns has a variety of things to do including visits with Santa, live music, a scavenger hunt in a 5000 square foot outdoor maze, and Christmas caroling. You can also add experiences to your holiday tickets like ice skating or access to the ​​6-story zip lining and ropes course. Most holiday festivities at the caverns are located outdoors. If you'll be indoors at any point, just be sure to bring a face covering.
Charter bus rental parking: The Natural Bridge Caverns have a free private parking lot. However, space may be limited and oversized vehicles must utilize the uppermost section of the lot.
Enjoy the Holidays in San Antonio
Ready to enjoy the holidays out in San Antonio? Get your group of loved ones together to enjoy the crisp weather, twinkling lights, and winter festivities! The Longhorn Charter Bus team is available around the clock at 210-686-0796 to match you with a comfortable ride for your holiday outing.