A Complete Guide to Texas Charter Bus Rentals and Pricing
New to renting a charter bus? We here at Longhorn Charter Bus understand you have a lot of questions. That's why we've put together this guide explainings the ins and outs of charter bus rentals, including what they're like, how you can rent one, and how much they cost.
Keep reading to learn more about renting a bus in Texas, and give us a call at 1-844-447-2779 when you're ready to reserve one for yourself! We specialize in personalized group transportation throughout the state—from Arlington to El Paso and everywhere in-between!
The Basics of Buses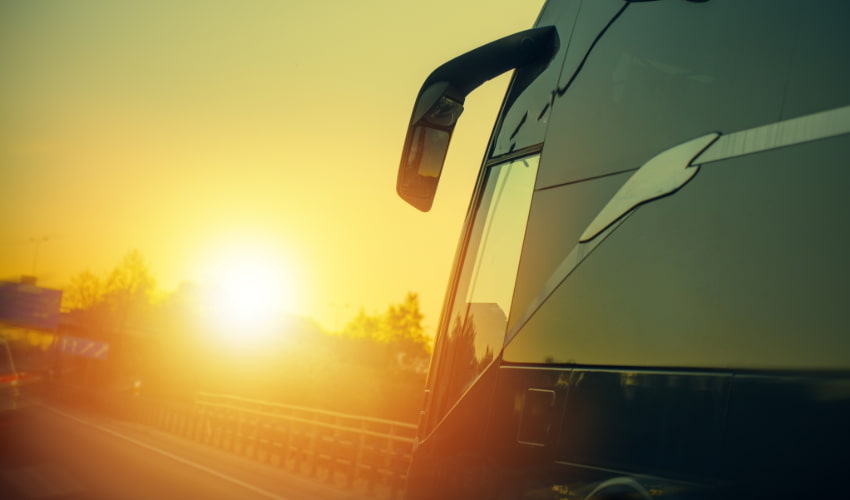 What is a charter bus, anyway?
A charter bus (sometimes called a motorcoach) is a bus similar to ones used for public transportation. The difference is that a charter bus is reserved for private outings like sporting events, weddings, corporate functions, or field trips. Also, private bus rentals can go wherever you want them to and are not bound to a city-set route and schedule.
How many seats does a charter bus have?
Here at Longhorn Charter bus, we provide two kinds of motorcoach:
What amenities come on a charter bus?
When you rent a charter bus, you can expect plush and reclinable seating, panoramic windows, and climate control. Coaches constructed after 2016 will have seatbelts, though older models may not.
Minibuses usually offer overhead parcel racks, but full-size charter buses have the most storage space. Large motorcoaches have luggage compartments under the bus that can accommodate one suitcase per passenger and overhead storage inside the cabin. Most charter buses have a small restroom with a handwashing station at the back of the bus, as well.
In addition to the standard amenities, the premium features that can be found on a charter bus include TV monitors, a DVD player, onboard WiFi, and individual power outlets. Buses with amenities like these are easy enough to find with enough notice, so be sure to let your reservation specialist know what you want aboard your bus when you call and book!
Should I rent a minibus or a charter bus?
It depends. Because of their sizes and slightly different amenities, minibus rentals and charter bus rentals are best suited for different kinds of trips.
You should consider renting a minibus if you:
are traveling with a small group
need ongoing shuttle service for an event
plan to spend time in an urban setting with crowded streets
On the other hand, renting a charter bus may be better if you:
are traveling with a large group
are embarking on a long-distance or multi-day trip
need extra space in the cabin for onboard social distancing
If you're unsure what kind of bus your group will need, or even if you need a mix-and-match fleet of different models, your reservation specialist will be happy to help when you call 1-844-447-2779.
Can I reserve an ADA-accessible charter bus?
Absolutely! As long as we have prior notice, the Longhorn Charter Bus team can provide an ADA-compliant motorcoach at no additional cost. Let your rep know what kind of accommodations your passengers may need, and we'll do what we can to make it happen.
Standard mobility-accessible buses come with the following features:
A wheelchair lift
Wider aisleways
Handrails throughout the bus cabin
Storage space for mobility aids
Specialized seating for wheelchair users who cannot transfer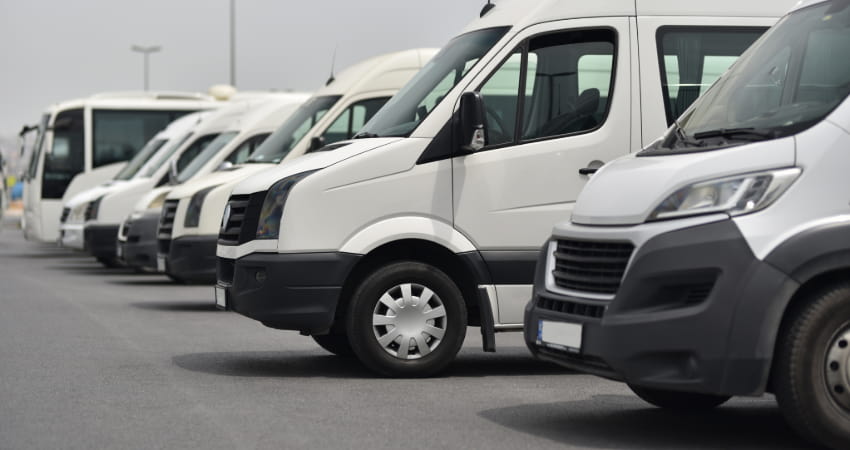 Who will drive my bus?
Every Longhorn Charter Bus rental includes the services of a certified bus driver. These professionals have years of experience and clean driving records, and they will take your group everywhere on your itinerary. Keep in mind that your driver needs to take an 8-hour break for every 10 hours on the road, and you'll need to reserve room and board for them if you're planning a multi-day trip.
Can I bring food and drinks on a charter bus? Or alcoholic beverages?
Most operators do allow snacks and meals on the bus, but please let your reservation specialist know if you plan to eat or drink on the road, just to be sure. The same goes for alcoholic drinks—some Texas bus operators allow them, others don't, and some cities have specific rules about drinking on a bus.
In either case, you and your passengers will be responsible for any trash left on your bus rental. Be sure to keep it clean, or you may face an additional cleaning fee at the end of your trip.
Are pets allowed on a charter bus?
Charter bus rentals will always allow certified service animals aboard. As for pets, it's up to the discretion of your bus operator. The Longhorn Charter Bus team can help you find a bus rental that will let your furry friends ride in the cabin with you—just know that they may need to stay in a crate while the bus is in motion.
How to Rent a Charter Bus in Texas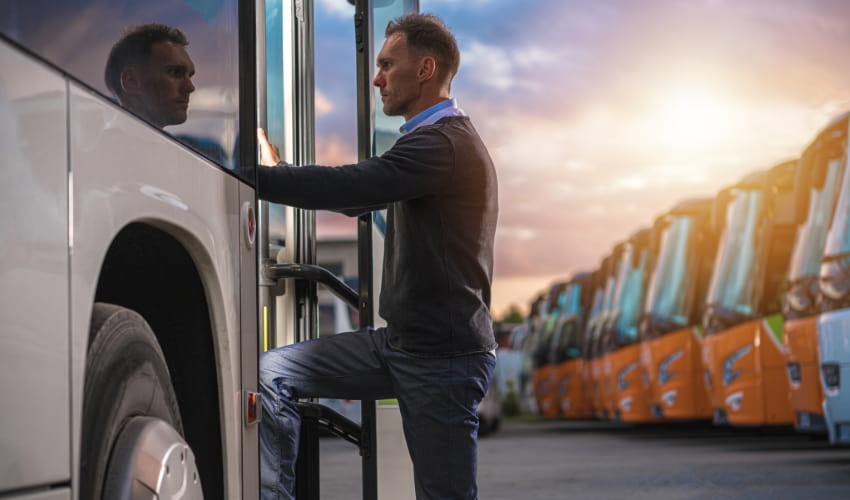 What information do I need to book a charter bus?
In order to reserve your charter bus, your specialist will need to know two things:
headcount (how many people will need transportation)
itinerary details (where and when you plan to be dropped off and picked up)
Also, if there are any specific amenities you'd like your bus rental to have (for example, if you've got a long drive with a youth group ahead of you, TV monitors and a DVD player will keep boredom at bay), it helps to let your representative know sooner rather than later in the reservation process.
How far in advance should I reserve my bus?
For the best chance at booking the ride of your dreams, we usually recommend reserving your bus rental between 1 and 3 months before your departure date. If you're planning a trip in our busiest months of April, May, or June (or during a convention, festival, or holiday weekend), you should aim to reserve 6 to 9 months in advance.
Need a bus rental right now? Don't sweat it—we understand that travel emergencies happen. While we can't guarantee we'll find exactly what you want, our team will try our best to work out any last-minute reservation plans you need.
Bus Rental Pricing
How much will my Texas charter bus cost?
We know this is not a satisfying answer… but it depends.
You see, the price of your bus rental is reliant on a number of factors specific to your trip. These factors can include:
How far and how long you travel: Depending on the trip, base rental rates are charged by hour, by day, or by mile. The longer you're on the road, the more your rental will cost.
Time of year: Peak travel seasons (usually summertime and during conventions and festivals) bring higher demand for bus rentals, which will affect availability and overall cost.
Where you arrive and depart: Some major cities (like Austin and Houston) bring in more travelers, which means bus rentals tend to cost more there.
When you book your bus: As a general rule, the sooner you reserve your bus, the better your rental rate will be. Charter bus availability can be limited if you book last-minute, which will affect your rate.
What you ride in: Rates for large motorcoaches tend to be higher than for smaller buses. Also, premium amenities like vinyl flooring and tinted windows can make a bus rental cost a little more.
Since there are a lot of moving parts when determining your price, the best way to get an accurate rate is to call our team at 1-844-447-2779 for a personalized estimate. Based on your trip information, we can offer you a free, no-obligation quote within minutes!
However, we understand that you might want an idea of what to expect before you call. Pricing is subject to change, but here are some sample  bus rental rates in Texas:
| | | | |
| --- | --- | --- | --- |
| | Per hour | Per day | Per mile |
| Charter bus | $135-175 | $1,290-1,400 | $4.40-4.90 |
What's included in my bus rental quote?
We at Longhorn Charter Bus take pride in our transparent pricing. The rate we'll give you is all-inclusive, so you won't have to worry about hidden fees. Included in your bus rate is the cost of your charter bus, gas, onboard amenities like storage and climate control, and the services of your driver.
That being said, there will be some additional travel expenses you'll need to cover that are not included in your bus rental quote. This includes any tolls or parking fees incurred on the trip, as well as lodging for your driver (if it's a multi-day trip) and their tip. An industry-standard tip for bus drivers is 5-10% of the trip's total cost.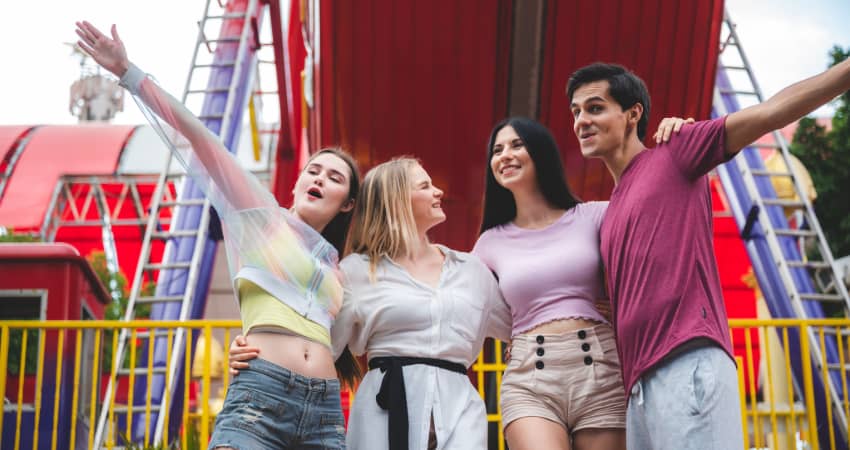 Can I have an example of how much my bus rental will cost?
Let's say you're a Dallas high school, and you're planning an end-of-the-year bash at Six Flags Over Texas for your class of graduating seniors. To transport all 80 of your seniors and the 15 chaperones between the school and the park, you'll need to rent two full-size charter buses for 7 hours. Since you'll only need the buses for one day, you'll be charged an hourly rate.
2 charter buses for 7 hours = $1,890  ($135 per hour X 2 buses X 7 hours)
Additional costs not included in your bus rental will include parking and a tip for your driver.
Bus parking =                         $30
Driver tip =                              $120
Altogether, this trip would cost $2,040. But keep in mind that no two trips are the same, and your rates might look a little different! The best way to know the cost of your Texas bus rental is to call us and request a free quote.
Questions?
The Longhorn Charter Bus team is ready to help. Give us a call at 1-844-447-2779 with any transportation-related inquiries, questions about bus rentals, or requests for a free quote tailored to your Texas travels. Representatives are available 24/7 to get your group moving throughout the Lone Star State!