Things to Do in Dallas for St. Patrick's Day 2023
Are you ready to start planning activities for this year's St. Patrick's Day in Dallas? From family-friendly events like parades and road races to 21+ parties and pub crawls, you can celebrate St. Paddy's Day in Dallas in your own style, no matter your age or party preference. As part of your planning process, consider booking private group transportation services with Longhorn Charter Bus. You can travel privately and safely with a group of friends and family to any destination in Dallas on St. Patrick's Day without worrying about finding parking or navigating traffic. Plus, you don't need to designate a driver when you have a professional at the wheel to rely on!
Here are some of our favorite ways to celebrate St. Patrick's Day in Dallas: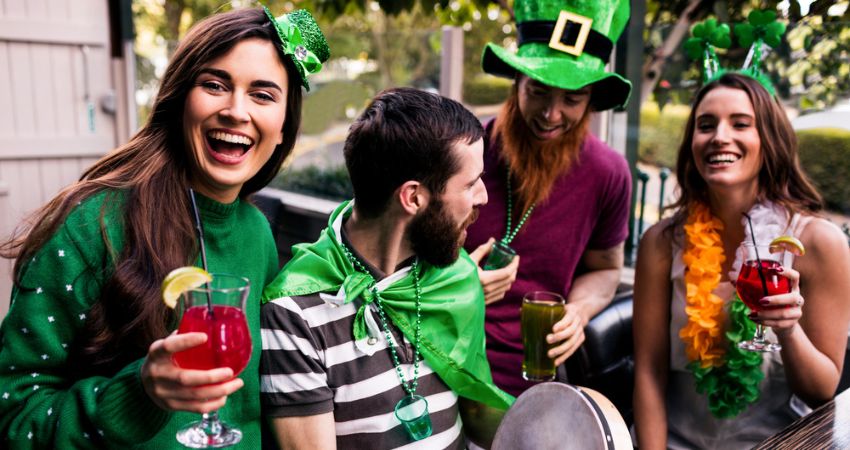 Attend the St. Patrick's Day parade.
On March 11, 2023, the Dallas St. Patrick's Parade and Festival will make its way through Lower Greenville. Plan to attend and spend the day visiting exhibitor booths, participating in family-friendly activities, and grabbing lunch from a food truck. Stay for the post-parade concert at Energy Square, which in the past has featured headliners like Jimmy Eat World and Third Eye Blind.
This event typically attracts over 125,000 people, and parking is extremely limited, so a charter bus rental will help you navigate busy traffic and crowds. Arrange for your rental to drop off you and your group near the parade route, such as at Lovers Lane Station.
Sign up for a fun run!
Want to still get your workout in before you enjoy beers later in the day? Sign up for a St. Patrick's Day road race! The St. Paddy's Day Dash Down Greenville 5K is a run/walk that takes place right before Dallas' holiday parade. If you and your friends are serious runners, you can join the timed race for a chance to win a cash prize. But if you're just in it for the fun, enjoy an untimed jog and join the after-party! Dance to music by DJ Dame, sip a brew at the Yuengling Flight Beer Garden, and pose for pics with Jason, the Lucky Leprechaun.
The run takes place on Saturday, March 11, 2023, at 8:00 AM, and you can sign up here. Rent a charter bus to meet you and your friends at the finish line, then take you to a local pub for a well-deserved post-run Irish breakfast!
Join a block party.
There's no better way to celebrate St. Patrick's Day than with a block party! On Saturday, March 11, 2023, head to Lower Greenville between Vanderbilt Ave. and Vickery Blvd. to celebrate this lucky day from 9 AM to 5 PM. Enjoy cash-only beer tents and three stages with live DJs. Don't want the party to end? Bars will be open until 2 AM on this day! Some favorite local restaurants that will be participating include The Dubliner, Stan's Blue Note, Blue Goose, and Dodie's Reef.
Since Lower Greenville is the heart of Dallas' St. Patrick's Day celebration, a charter bus rental can make traveling through this area easy. Rely on your private driver to navigate the streets, and work with them to choose convenient pick-up and drop-off locations so you can enjoy your day stress-free.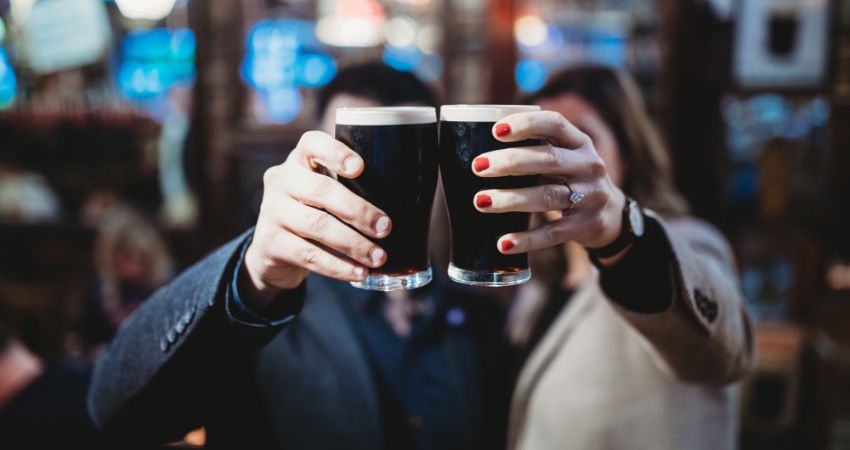 Enjoy a pub crawl.
Looking for a real party around St. Patrick's Day? Join a pub crawl! It's a great way to experience some of the city's best bars and restaurants while also enjoying discounted drink and food specials and live music. St. Patrick's Day pub crawls in Dallas are happening on March 11, March 17, and March 18, 2023. For more information and to buy tickets, go here.
A charter bus rental can help make your pub crawl night safe and stress-free. Rather than worry about getting a rideshare on St. Patrick's Day or choosing a designated driver, a private charter bus can transport you and all of your friends with a professional driver at the wheel!
Cozy up at an Irish pub.
Sharing pints and bar snacks with friends on St. Patrick's Day is one of the best ways to celebrate! Here are some of our favorite pubs in Dallas where you can easily spend the entire day:
The Crafty Irishman Public House
Address: 1800 Main St, Dallas, TX 75201
Phone: (972) 707-7589
You can find this discreet Irish bar on the first floor of the Mercantile Building in downtown Dallas. It's perfect for groups interested in a comfortable pub with plenty of drink options, traditional flavors, and live music. The menu is stocked with a delicious selection of classic Irish eats, like scotch eggs, beer-battered fish and chips, and Uncle Jack's shepherd pie. You can also try a modern spin on a traditional dish, like O'Reilly's reuben fries (french fries loaded with corned beef, pickled cabbage, and Thousand Island dressing) or an Irish breakfast sandwich—all of the fixings of a traditional Irish breakfast between two slices of sourdough bread.
The Playwright Irish Pub
Address: 1722 Routh St #102, Dallas, TX 75201
Phone: (214) 272-7316
Located in Dallas's Arts District, The Playwright Irish Pub is a modern take on a classic establishment. Go here for a warm and refined environment, unique menu items, and long communal tables that are perfect for group dining. For our friends over 21, this is a great spot to try tasty and interesting drinks. Aside from the usual Irish stouts and ales on draft, blended pints, and Irish whiskey, you can enjoy inventive cocktails, specialty Irish coffees, and fun shots like the Green Tea Shot—Irish whiskey and peach schnapps topped with Sprite. If you'd like to dine here with a group around or on St. Patrick's Day, call ahead and see if you can reserve the Titanic party room or patio space.
The Dubliner
Address: 2818 Greenville Ave, Dallas, TX 75206
Phone: (214) 818-0911
Also participating in the Lower Greenville block party on March 11, 2023, The Dubliner is a traditional Irish pub with a cozy atmosphere—the perfect spot to hole up on St. Patrick's Day! However, space here will be limited, so arrive early if you want to snag a spot at the bar or on the covered patio. Grab some friends, enjoy a round of Guinness or Harp, and order some bar bites like a cheese board, charcuterie, or soft pretzels. Keep in mind that The Dubliner doesn't serve food, so if you want to plan a meal, head over to one of the block party food trucks before or after your visit.
Rent a charter bus for St. Patrick's Day in Dallas
Regardless of how you plan on celebrating St. Patrick's Day this year, make your travels in Dallas simple and enjoyable with a charter bus rental. Longhorn Charter Bus can help you plan the perfect private transportation on this busy day in the city. Call us today at 1-844-447-2779 to chat with a reservation representative about your ideal trip or event!