Things to Do in San Antonio for Mother's Day
San Antonio is the perfect backdrop for a weekend spent celebrating the moms in your life. Known for its vibrant cultural destinations, delicious food, and beautiful scenery, San Antonio has no shortage of activities to choose from while planning your special weekend.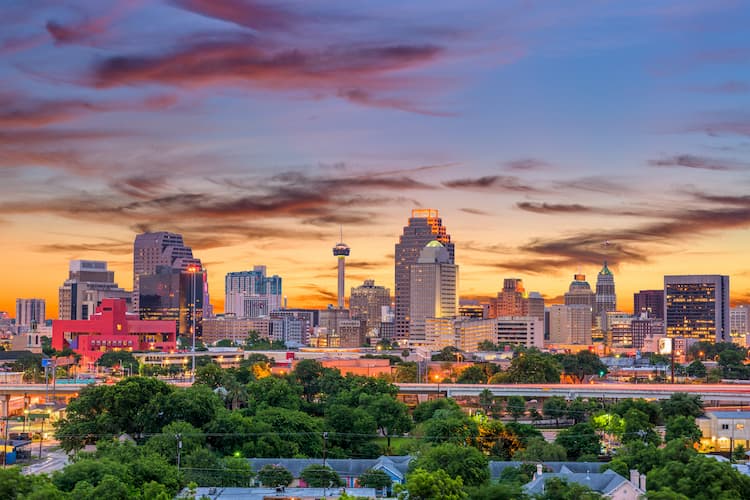 Exploring a new city is twice as fun when you're part of a crowd, and whether you've gathered your whole family together or you're traveling with a group of friends and their moms, a private charter bus can take the stress out of arranging transportation for everyone. Coordinating multiple cars, depending on rideshare options, or trying to learn public transit in a new city can be overwhelming, and your group can still get split up along the way. Opting for a bus rental from Longhorn Charter Bus Company lets you travel with ease, with an experienced driver navigating the city for you and helping with all of the tedious logistics like where to park and which route is the fastest.
If you're traveling with a smaller group, a minibus is the perfect size to fit everyone comfortably. Full-sized charter buses are also available for groups as large as 56 people. On a weekend as special as this one you'll want to be sure that your mom is traveling comfortably, so ask your reservation specialist to fill you in on the luxurious amenities the buses have to offer.
Scroll through the attractions in the city thanks to onboard WiFi, or stay occupied by watching your mom's favorite movie on flat-screen TVs. Air-conditioning will cool you off after exploring in the Texas heat, and your mom can sit back and unwind thanks to plush reclining seats.
Since we will take care of all your personalized transportation needs, all you have to worry about is where you want to celebrate your mom first! Start planning your itinerary with the ideas we've put together below, and make this Mother's Day weekend one your family and friends won't forget.
Zen Mom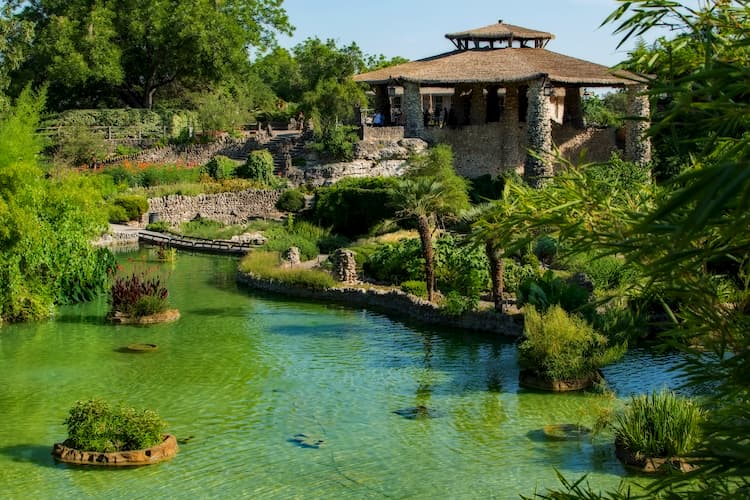 If your mom is looking to kick back and relax this Mother's Day, take her to the Japanese Tea Garden for refreshments with a view. Converted from a rock quarry, this quaint destination includes a waterfall and a large pavilion overlooking a lily pond filled with exotic plants and koi fish. The Jingu House Cafe is the perfect place to sip on your favorite tea blend with your mom and overlook your beautiful surroundings. If you want to make the day extra-special, get your friends together and rent out the cafe, giving your group of moms a private teatime experience to remember.
Active Mom
Get out and get moving at the "Run This Mother" 5K. This all-female race kicks off early in the morning, making it the perfect start to a day full of Mother's Day activities. The run goes through McAllister Park on a flat course that is welcoming to participants of all fitness levels. No matter what speed you finish with, you'll receive a medal, a commemorative T-shirt, and free snacks. Pair up with the other mother-daughter duos in your family to register as a team, and cross the finish line in celebration of your moms.
Adventurous Mom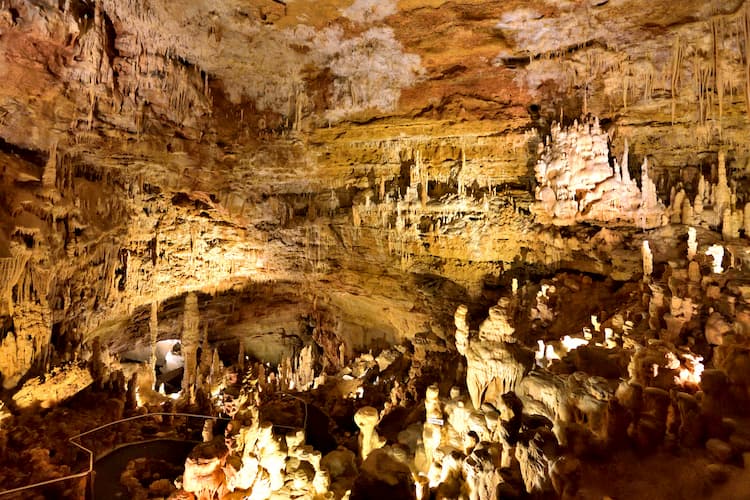 Looking for an adventure this Mother's Day? Head underground to the Natural Bridge Caverns for a day of exploration. You and your mom can walk through the caves, discovering hidden passageways filled with delicate formations. Book a private tour for your group and a guide will take you 180 feet below ground, filling you in on the various buried beauties you encounter, from cave ribbons to unique stalactites.
Musical Mom
Slick back your hair, pull out your favorite leather jacket and take your mom to the sing-a-long version of Grease at the historic Aztec Theater. This Mother's Day event is a blast from the past, complete with old-school root beer floats (regular and spiked). As if singing your heart out to "Greased Lightning" wasn't cool enough, the Aztec Theater itself is a destination you won't want to miss. Located in the center of downtown, the theater was opened in the 1920s and is considered one of the most decorative theaters in the country. Its Meso-American architecture captures the essence of San Antonio, making it the perfect backdrop for your musical outing.
Touristy Mom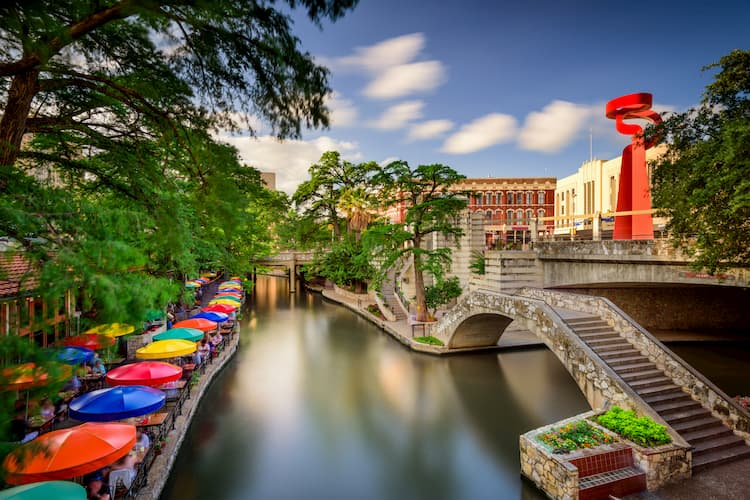 If you're visiting for the weekend, you won't want to miss the San Antonio River Walk, one of the top tourist attractions in the city. This 15-mile urban river flows past the city's top destinations, including shops, restaurants, and cultural hubs. Take your mom to snag an artsy souvenir in La Villita, a village on the south bank of the River Walk, and then treat her to a delicious meal at one of the many restaurants nearby. If you want to give your mom the true VIP treatment, book a private boat cruise along the waterway, allowing your group to experience the city's beauty in style.
Travel with Ease in a San Antonio Charter Bus
Appreciate all that Alamo City has to offer this Mother's Day with Longhorn Charter Bus. Our dedicated team of reservation specialists is available 24/7 and can help you snag the perfect bus. Call us today at 210-686-0796 to book your personalized transportation, and make it a weekend to remember.