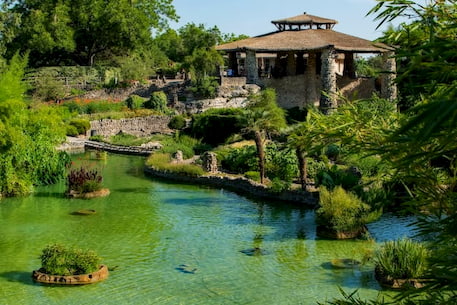 San Antonio is the perfect backdrop for a weekend spent celebrating the moms in your life. Known for its vibrant cultural destinations, delicious food, and beautiful scenery, San Antonio has no shortage of activities to choose from while planning your special weekend.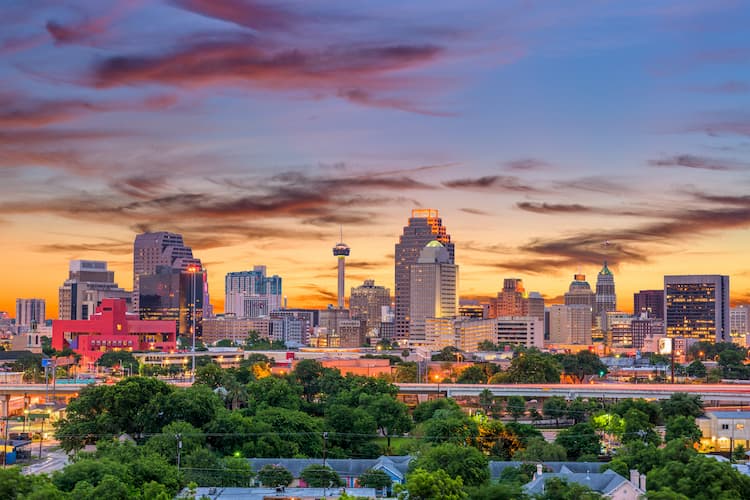 Exploring a new city is twice as fun when you're part of a crowd, and whether you've gathered your whole family together or you're traveling with a group of friends and their moms, a private charter bus can take the stress out of arranging transportation for everyone. Coordinating multiple cars, depending on rideshare options, or trying to learn public transit in a new city can be overwhelming, and your group can still get split up along the way. Opting for a bus rental from Longhorn Charter Bus Company lets you travel with ease, with an experienced driver navigating the city for you and helping with all of the tedious logistics like where to park and which route is the fastest.
If you're traveling with a smaller group, a minibus is the perfect size to fit everyone comfortably. Full-sized charter buses are also available for groups as large as 56 people. On a weekend as special as this one you'll want to be sure that your mom is traveling comfortably, so ask your reservation specialist to fill you in on the luxurious amenities the buses have to offer.
Scroll through the attractions in the city thanks to onboard WiFi, or stay occupied by watching your mom's favorite movie on flat-screen TVs. Air-conditioning will cool you off after exploring in the Texas heat, and your mom can sit back and unwind thanks to plush reclining seats.
Since we will take care of all your personalized transportation needs, all you have to worry about is where you want to celebrate your mom first! Start planning your itinerary with the ideas we've put together below, and make this Mother's Day weekend one your family and friends won't forget.
Zen Mom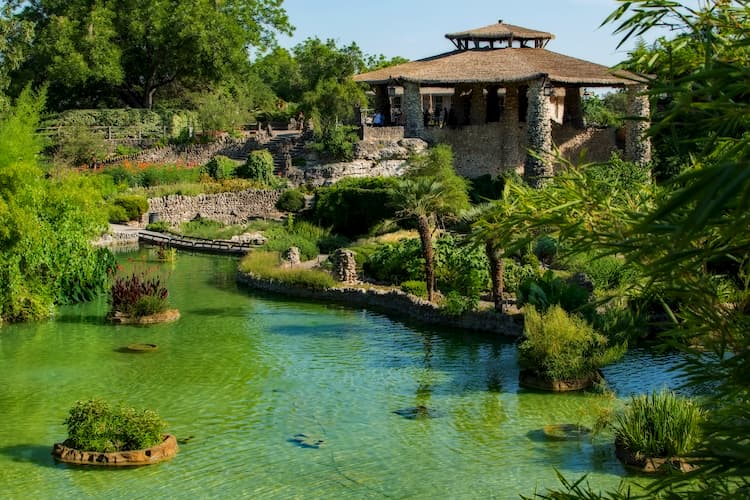 If your mom is looking to kick back and relax this Mother's Day, take her to the Japanese Tea Garden for refreshments with a view. Converted from a rock quarry, this quaint destination includes a waterfall and a large pavilion overlooking a lily pond filled with exotic plants and koi fish. The Jingu House Cafe is the perfect place to sip on your favorite tea blend with your mom and overlook your beautiful surroundings. If you want to make the day extra-special, get your friends together and rent out the cafe, giving your group of moms a private teatime experience to remember.
Active Mom
Get out and get moving at the "Run This Mother" 5K. This all-female race kicks off early in the morning, making it the perfect start to a day full of Mother's Day activities. The run goes through McAllister Park on a flat course that is welcoming to participants of all fitness levels. No matter what speed you finish with, you'll receive a medal, a commemorative T-shirt, and free snacks. Pair up with the other mother-daughter duos in your family to register as a team, and cross the finish line in celebration of your moms.
Adventurous Mom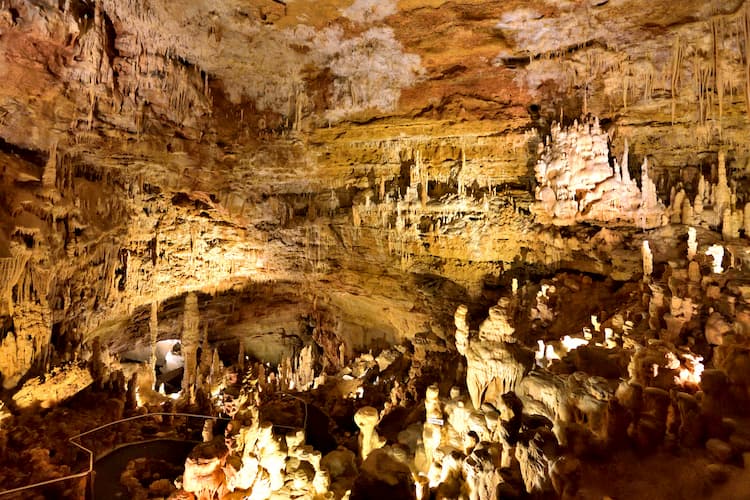 Looking for an adventure this Mother's Day? Head underground to the Natural Bridge Caverns for a day of exploration. You and your mom can walk through the caves, discovering hidden passageways filled with delicate formations. Book a private tour for your group and a guide will take you 180 feet below ground, filling you in on the various buried beauties you encounter, from cave ribbons to unique stalactites.
Musical Mom
Slick back your hair, pull out your favorite leather jacket and take your mom to the sing-a-long version of Grease at the historic Aztec Theater. This Mother's Day event is a blast from the past, complete with old-school root beer floats (regular and spiked). As if singing your heart out to "Greased Lightning" wasn't cool enough, the Aztec Theater itself is a destination you won't want to miss. Located in the center of downtown, the theater was opened in the 1920s and is considered one of the most decorative theaters in the country. Its Meso-American architecture captures the essence of San Antonio, making it the perfect backdrop for your musical outing.
Touristy Mom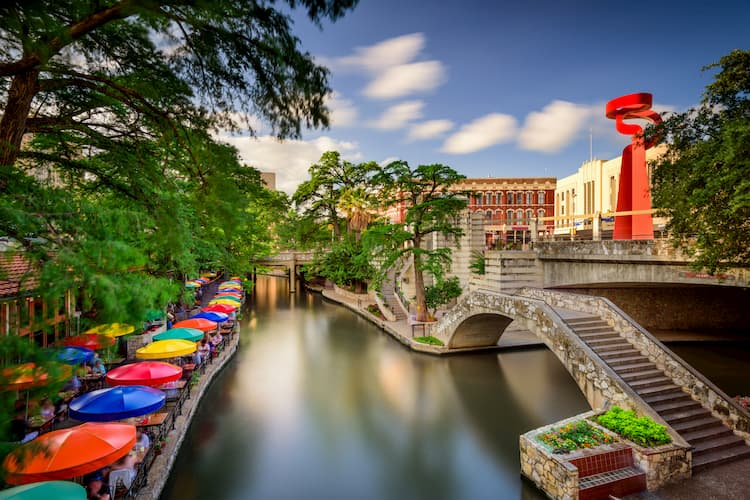 If you're visiting for the weekend, you won't want to miss the San Antonio River Walk, one of the top tourist attractions in the city. This 15-mile urban river flows past the city's top destinations, including shops, restaurants, and cultural hubs. Take your mom to snag an artsy souvenir in La Villita, a village on the south bank of the River Walk, and then treat her to a delicious meal at one of the many restaurants nearby. If you want to give your mom the true VIP treatment, book a private boat cruise along the waterway, allowing your group to experience the city's beauty in style.
Travel with Ease in a San Antonio Charter Bus
Appreciate all that Alamo City has to offer this Mother's Day with Longhorn Charter Bus. Our dedicated team of reservation specialists is available 24/7 and can help you snag the perfect bus. Call us today at 210-686-0796 to book your personalized transportation, and make it a weekend to remember.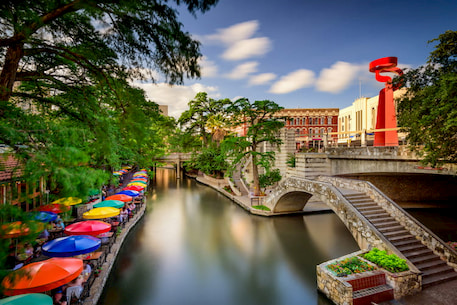 Traveling on a budget opens the doors to unique cultural destinations that might not have been your first pick. The best budget-friendly activities for groups in San Antonio include stretching your legs in the great outdoors, diving into history at storied sites, or visiting a military installation—all exciting opportunities for your next classroom field trip or corporate team-building activity.
Wherever you choose to go, Longhorn Charter Bus can connect you with the right group transportation for your trip and budget. Large groups can stay comfortable on a full-sized, 56-passenger charter bus while smaller teams can stretch their legs in an 18- to 25-passenger minibus. With a charter bus rental, you won't need to stress about keeping your group together, navigating traffic jams, or hoping for a parking spot close to your destination. Your driver can pick you up and drop you off in convenient locations.
When it comes to pick-ups and drop-offs in San Antonio, take a look at the city's map of short-term parking facilities for buses. It outlines loading zones and parking locations throughout downtown San Antonio, where you'll find a large handful of the locations on this list.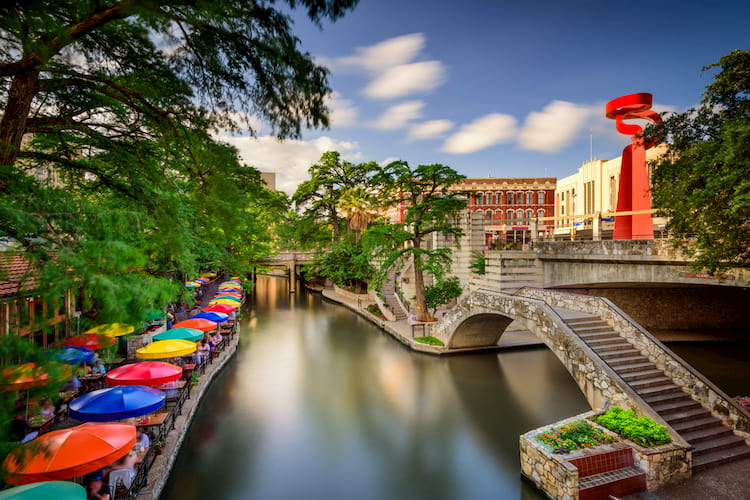 San Antonio River Walk
Address: 849 E Commerce St, San Antonio, TX 78205
Cost: Free to visit, walk, and explore.
Spend the day stretching your legs and soaking in the sights as you walk the San Antonio River Walk, a stunning city park and 2.5-mile riverside pathway in the heart of the city. Your stroll will be spotted with local public art and live mariachi music as well as food and art vendors. To visit and explore the River Walk is free, but you'll need to pay for any of the attractions and tours along the way.
Yanaguana Garden at Hemisfair
Address: 434 S Alamo St, San Antonio, TX 78205
Cost: Free to visit, play, and explore.
In downtown San Antonio, Yanaguana Garden is a creative oasis and playground for adults and kids of all ages and abilities. Children will enjoy the splash pad or sand play area, while adults can play with free giant chess and checkers sets. There's plenty to do for an afternoon, including lounging in green spaces, setting up lunch at picnic tables, and exploring dozens of interactive public art installations.
You may need to pay for parking, though a portion of the fees collected at certain parking locations is donated to the Hemisfair park program. We recommend calling locations ahead of time to make sure charter bus parking can be accommodated at the time you want to go.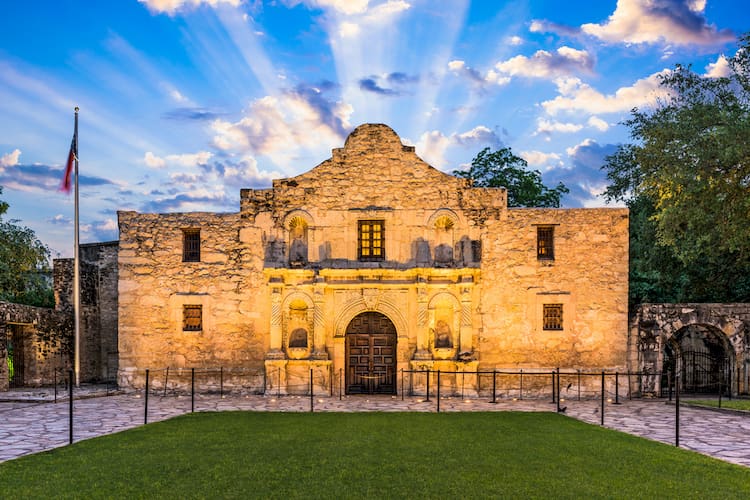 The Alamo
Address: 300 Alamo Plaza, San Antonio, TX 78205
Cost: Free to visit. $20 per person for a guided tour.
What's a trip to San Antonio without a visit to The Alamo? This historic mission and fortress compound was founded in the 18th century by Roman Catholic missionaries and is most famous for its part in the Texas Revolution and the Battle of the Alamo. Entrance to the Alamo Church and grounds is free, but if you're interested in a 1-hour group tour, you can reserve one for groups of 20-30 people at $20 per person.
Joint Base San Antonio Air Show and Open House
Address: 2330 Stanley Rd, San Antonio, TX 78234
Cost: Varies, but generally free and open to the public.
Every year, JBSA hosts an air show and open house. These days are usually complete with food vendors, aircraft exhibits, and exhilarating performances by jet fighter flight teams!
The show typically takes place in November. To find out when the next show at JBSA is, you can also follow the schedules of frequent performance teams like the United States Air Force Thunderbirds, who've published their show schedule for the next two years. The Thunderbirds will be at JBSA on November 14th and 15th in 2020.
Admission to air shows at military installations are generally free and open to the public, but the cost may vary. You can keep an eye on the JBSA official website for an announcement about the show, an itinerary, how to obtain tickets, and important information for parking and gaining entrance to the installation.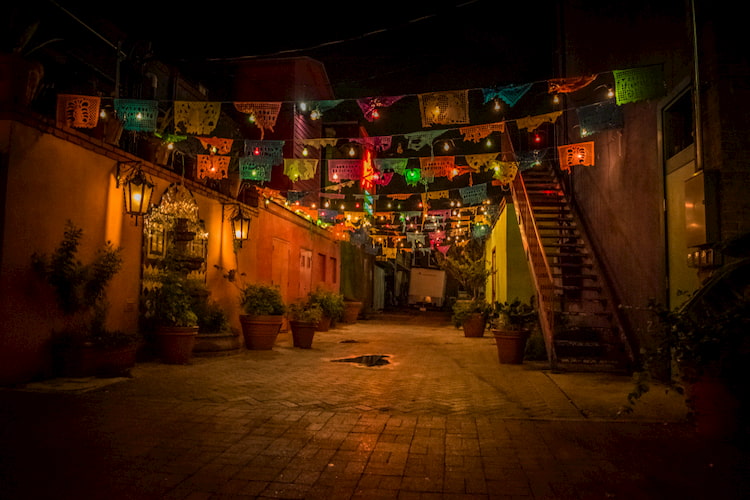 Historic Market Square
Address: 514 W Commerce St, San Antonio, TX 78207
Cost: Free to visit and enjoy live music.
The story of Historic Market Square dates back to 1730 when the King of Spain gave it to San Antonio's original settlers. It's well-known for the famous "Chili Queens," the revered creators of chili con carne who took over the plaza at twilight to dish out their signature, slow-simmered, spicy beef stew. Families, soldiers, cowboys, and troubadours all gathered for good food and great music—and not much has changed! Today, Historic Market Square is the largest Mexican marketplace in the United States with over 100 restaurants, shops, and vendors to explore. You're free to roam the stalls, see art, try local cuisine, and hear live music.
Fort Sam Houston Museum
Address: 1405 E Grayson St, Fort Sam Houston, TX 78234
Cost: Free to visit.
As the self-proclaimed "Military City USA," you can bet Fort Sam Houston has programs open for the civilian public to enjoy! Located in the historic Quadrangle—an iconic fort structure where Apache leader Geronimo was once imprisoned—the museum is known for its exhibits about the history of border security and medical service and training. Don't leave without seeing the colorful peacocks who roam the grounds around the Quadrangle. (No one knows exactly when the birds arrived on base, but rumor has it they've been squawking at soldiers since 1898.) You'll need to stop at the Visitor Center on Walters Street for access to the installation and museum. Everyone in your group who is 18 years or older will need to present a valid picture ID card, and you can call the museum at 210-221-1886 with any questions about how to visit.
Explore Budget-Friendly San Antonio with a Charter Bus
Ready to hit the road to San Antonio without breaking the bank? Call Longhorn Charter Bus at 210-686-0796 to get started. Our reservation specialists are available 24/7 and ready to help you plan your next budget-friendly group trip. Whether you're in nearby Austin or from as far away as El Paso, we can help you choose the right charter bus for your affordable adventure to San Antonio, Texas.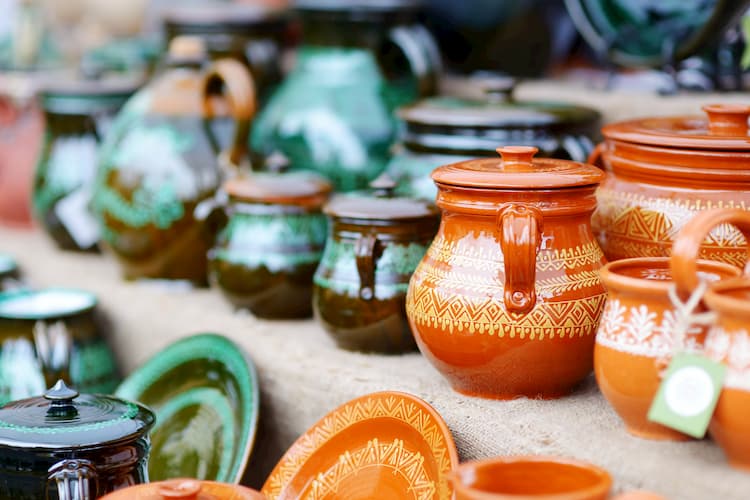 There's no better place to celebrate the moms in your life than Austin this Mother's Day. With fantastic local food options, a vibrant art scene, and great outdoor activities, you'll find plenty of ways to celebrate a special weekend in this city.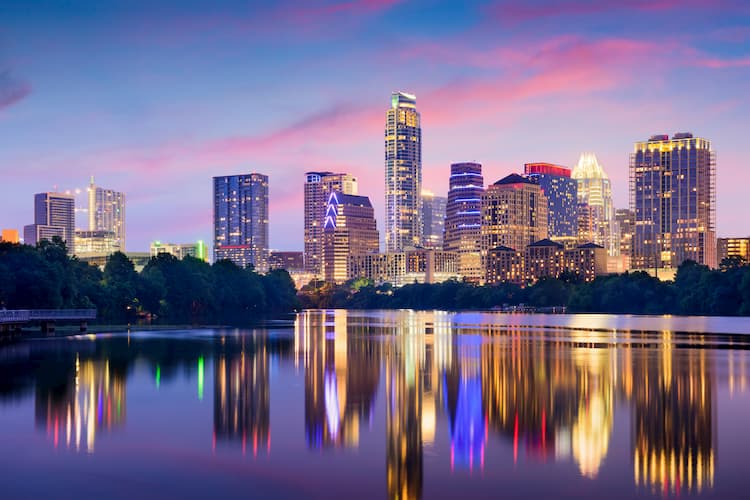 Traveling with the whole family, or with a group of moms? Don't let the hassle of coordinating activities for a group prevent you from going all out this weekend. Book a private charter bus to get your family everywhere you want to go without having to navigate a new city alone. Your entire group can stay together throughout the day, no matter how large or small. Our reservation specialists can match you with a minibus or full-sized charter bus to match your group's needs. Ask them about the fantastic onboard amenities our transportation services can offer, including WiFi, power outlets, and air conditioning to combat the heat of springtime in Austin.
With all of the logistics taken care of for you, all you need to worry about is what fun events you want to take your mom to! We've put together some ideas to kick-start your planning and help you make this Mother's Day weekend one your family won't forget.
Artsy Mom
Austin is known for being a creative hub, and there's no better way for you and your mom to immerse yourself in the local art scene than to head to the Renegade Craft Fair.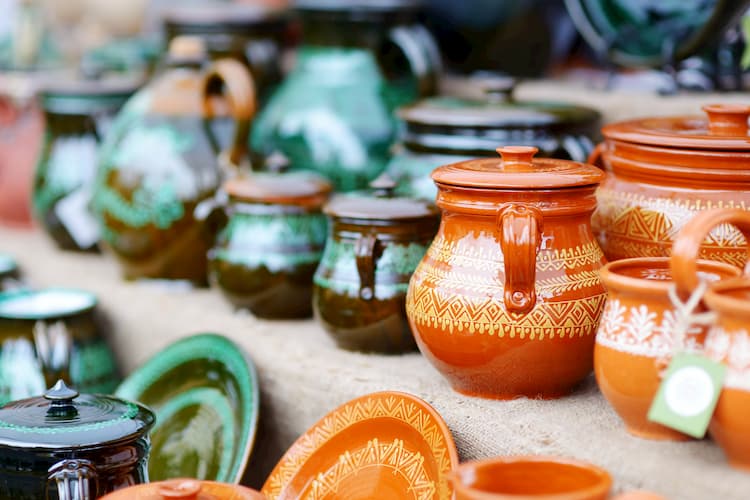 Popping up at the Fair Market on east fifth street, this traveling weekend-long trade show centers around contemporary handmade designs from hand-picked artists around the country.  Over 130 vendors will be set up in the marketplace, displaying everything from paintings and sculptures to the latest in unique fashion designs. Take your mom around to the fantastic displays, and let her pick out a one-of-a-kind souvenir to commemorate the weekend with.
Outdoorsy Mom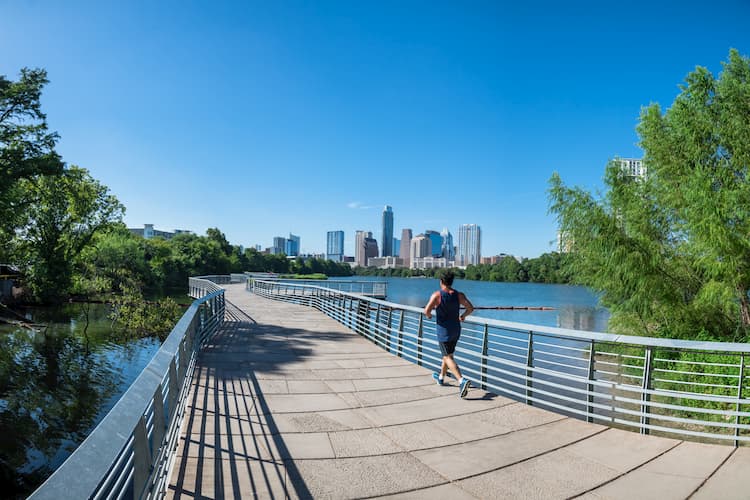 If your mom wants to stay active and get outside this Mother's Day, the Ann and Roy Butler Hike-and-Bike Trail is the perfect place to take her. One of the city's most popular attractions, this boardwalk runs 10 miles along Lady Bird Lake, harboring some of the best views of the city skyline you'll be able to find. The trail loops through two of Austin's best outdoor destinations, Zilker Park and Guerrero Park, and circles around to the Congress Avenue Bridge, where you can catch a glimpse of the famous bat population of Austin at sunset. Grab a coffee and take a peaceful stroll with your mom along the waterfront, or rent a bike and do the full loop, touring the entire city in one go.
Foodie Mom
Every mom deserves a good meal on her special day, and there's nowhere more beautiful to have it than the Lady Bird Johnson Wildflower Center. This beautiful botanic garden often hosts a brunch event on Mother's Day, serving fresh food and mimosas overlooking the Savanna Meadow in bloom. After your meal, you can have a relaxing day perusing the lush gardens filled with native plants from around Texas, a 16-acre arboretum, nature trails filled with over 143 species of birds, and beautiful buildings constructed using local stones and unique architectural styles.
Cool Mom
If your mom loves beer and wants to dive into the young, hipster brew culture of Austin, take her to one of the eastside breweries to sit back and taste a variety of brews. Blue Owl Brewing is a bit east of downtown and has a tasting room full of their unique sour-mashed beers. With both indoor and outdoor seating, you have plenty of options regardless of the weather.
If you're looking for something with a more classic taste, try Zilker Brewing Co. This industrial taproom has long tables, local art displays, and food offerings from Spicy Boys Chicken. This venue has a great view of the full brewing process, allowing you and your mom to enjoy a glass while learning about how their famous craft brews are created.
If you want something with a more diverse menu, Lazarus Brewing Company might be the one for you. Located in the middle of the sixth street district, his brewpub is known for experimenting with unique tastes and beer blends, and also offers a full espresso and wine bar for anyone in your group wanting something a little different.
The best part? All three of these breweries are within walking distance from one another, so you and your mom can create your own Mother's Day bar crawl for your group!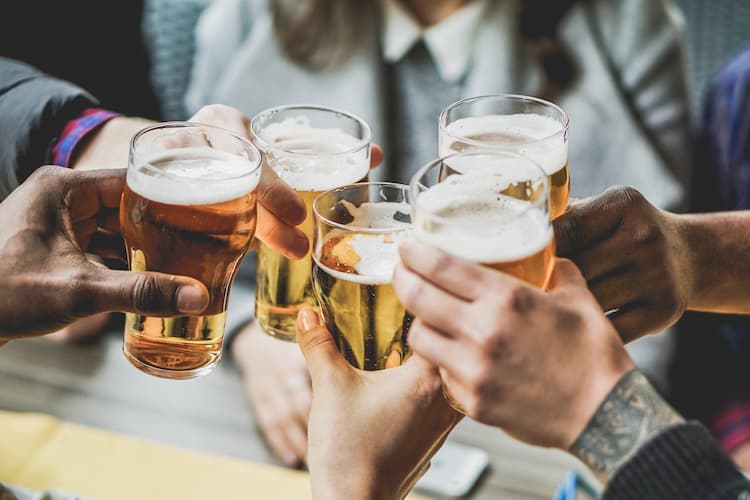 Musical Mom
If you're looking for a calm event to finish off a day full of activities, take your mom to the Mother's Day Concert at the Capitol. This free event will take place on the lawn of the Texas State Capitol, and will feature the Austin Symphonic Band playing musical numbers everyone can recognize and enjoy. Be sure to pack a picnic blanket and snacks, and arrive a little early to secure good seats for the whole family!
Get Around Austin with a Private Bus
Enjoy everything that Austin has to offer this Mother's Day Weekend with Longhorn Charter Bus Company. Our reservation specialists are available 24/7 to help you plan the perfect weekend to celebrate your mom. Call us today at 512-827-0540 for a no-obligation quote!