Group Guide to Visiting Texas National Parks
The vast desert landscapes, mountains, and canyons of Texas are prime destinations for groups of all types. Maybe you want to take a group of scouts camping in the mountains, a fishing club to a national tournament, or tourists on a scenic sightseeing adventure? Longhorn Charter Bus knows a thing or two about comfortably transporting groups to the Texas wilderness and can recommend more than a few parks and places to build an itinerary around.
As you plan your trip, you might be surprised to learn there are only two national parks in Texas. But that doesn't mean you're limited when it comes to protected sites, forests, and monuments to visit. From the mountains in the North to the southern shoreline, you'll find dozens of destinations for outdoor recreation and exploring Texas history. Read on for our recommendations of where to take your group on your next adventure: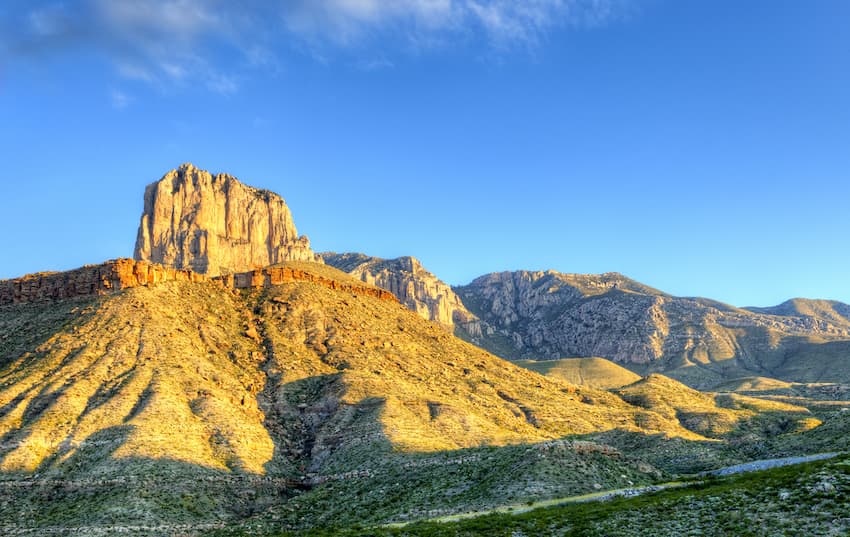 Guadalupe Mountains
Pine Springs Visitor Center
Address: 400 Pine Canyon Dr, Salt Flat, TX 79847
Phone: 915-828-3251
This isolated mountain range along the New Mexico border is a true wilderness destination, great for hiking and camping in remote serenity. If you're traveling here with a group, look into booking group campsites in Pine Springs or Dog Canyon. They can each accommodate up to 20 people per site (or no more than 5 tents). At Pine Springs, you'll also find a visitor center with a bookstore, hiking essentials, museum displays of local wildlife and landscapes, and a theater with an educational film.
Bus Tip: Arrange to have your driver pick up and drop off your group at the Pine Springs Visitor Center. You can also contact the visitor's center to ask about reserving an RV campsite to park your charter bus rental for the day or during a camping trip.
Big Bend National Park
Rio Grande Village Visitor Center
Address: 450 Rio Grande Road, Big Bend National Park, TX 79834
Phone: 432-477-2271
Big Bend National Park is one of the most remote national parks in the country but one of the most popular to visit in Texas. It's well-loved for its untouched wilderness, developed and primitive camping, and amazing trails for day hikes in the desert, mountains, and river canyons. A great place to go with your group is the Rio Grande Village, where you'll find a visitor center, riverside natural trails, and group campgrounds for up to 120 people.
Bus Tip: If you'd prefer to enjoy the park from the comfort of air-conditioning, plan a route along more than 100 miles of scenic, paved roads throughout the park. Your charter bus rental's large, panoramic windows are perfect for passengers to (hypothetically) press their noses to the glass and marvel at breathtaking desert vistas, colorful canyons, and mountain peaks.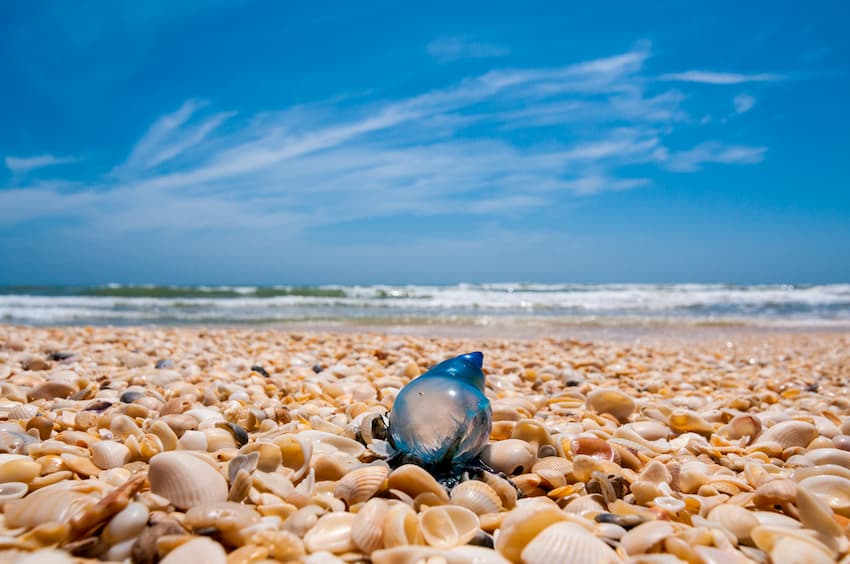 Padre Island National Seashore
Malaquite Visitor Center
Phone: 361-949-8068
Head to Corpus Christ along the Gulf of Mexico to enjoy 70 miles of coastline, dunes, and prairies. It's best known as a safe nesting ground for sea turtles, and you can plan to visit between mid-June and August to attend a public hatchling release. The park recommends visiting over a few days around when a nest is predicted to hatch, so you'll have plenty of hours to fill. Pack your itinerary with visits to the beach, fishing and kayaking trips, or tours of the USS Lexington or Texas Maritime Museum.
Bus Tip: If you're planning a commercial tour, you'll pay a flat entrance fee based upon the bus capacity. Make sure to call ahead to ask how much that fee will be and to inquire about where your driver can park your bus while visiting.
San Antonio Missions National Historical Park
Mission San Jose
Address: 6701 San Jose Dr, San Antonio, TX 78214
Phone: 210-932-1001
There are four Missions that make up this national park: Mission Concepcion, Mission San Jose, Mission San Juana, and Mission Espada—each with its own chapter to add to the story of the San Antonio Missions. Plan to spend the most time at Mission San Jose, where you'll find the visitor center and bookstore, as well as Indian Quarters, workshops, a convento, a granary, and a church. You can also organize a Ranger-led program here. Notably, The Alamo, while not officially a part of the San Antonio Missions National Historical Park, also plays a large role in the mission story and is a very group-friendly destination to add to your itinerary.
Bus Tip: If you have a young or physically fit group, plan to park your bus in downtown San Antonio around The Alamo. From there, you can bike or walk the River Walk Trail for a scenic day. Approximately 10 miles of trail connects all four missions. Otherwise, you can plan to drive the Mission Trail to visit each site. Call ahead to pre-plan parking for your charter bus rental.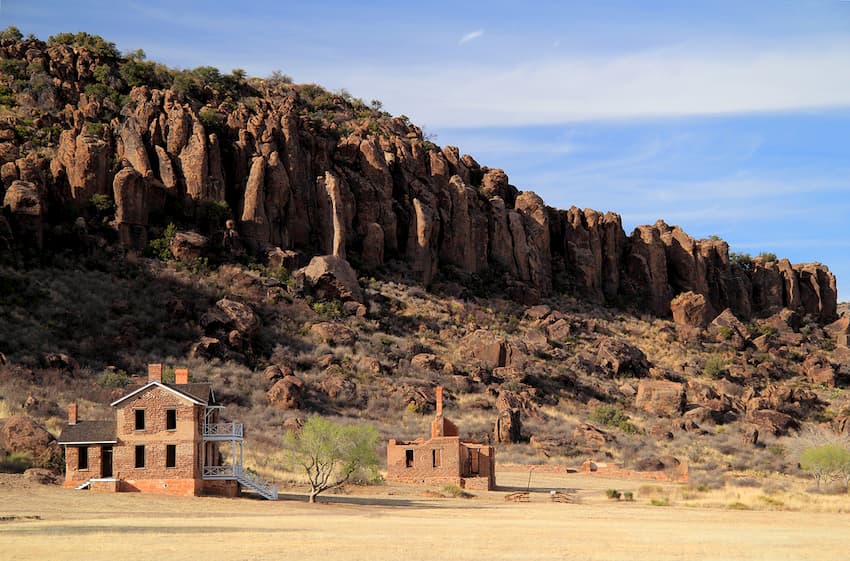 Fort Davis National Historic Site
Phone: 432-426-3224
Military buffs and veterans may enjoy a day trip to this remote, well-preserved frontier military post between El Paso and San Antonio. Historically, Fort Davis was established to protect emigrants, mail coaches, and freight wagons traveling through the region. Today you can visit the on-site museum or take a self-guided tour of the grounds. You can also enjoy a hike through the Davis Mountain State Park to a scenic overlook with sweeping views of the fort layout.
Bus Tip: The park has a small parking area, so charter buses are not accommodated easily. Call the park ahead of time to see if you can arrange parking on-site. You may also be able to make parking accommodations at the McMillen RV Park in town and arrange drop-off and pick-up times at the park with your driver.
Amistad National Recreation Area
Amistad Visitor Center
Address: 10477 Highway 90 West, Del Rio, TX 78840
Phone: 830-775-7491
An oasis-like reservoir near the US-Mexico border, this national park is great for swimming, boating, fishing, and exploring Native American rock paintings in caves along the river. Plan to take your group to Panther Cave, the region's most well-known pictograph site with floor-to-ceiling motifs painted on the walls, for a day of marveling at the local history. Lake Amistad is also home to local, regional, and national fishing tournaments, attracting fishermen from around the country to cast a line. Rent a charter bus to bring your fishing club and supporters to the lake for a competition, and easily store all of your fishing poles, tackle, and equipment in large, undercarriage luggage bays or overhead racks.
Bus Tip: There's limited parking on-site for oversize vehicles, so you may want to arrange a pick-up/drop-off time at the Visitor Center with your driver. You can also call a nearby RV Park to ask about reserving an RV spot where your driver can park your charter bus rental for the day.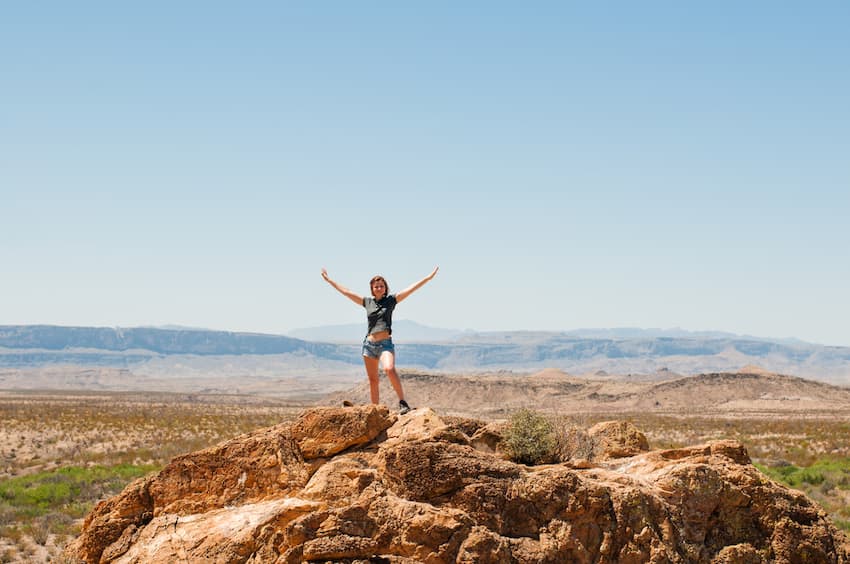 Rent a Charter Bus For Your Next Texas Adventure
Ready to hit the road and explore the best of Texas wilderness? A charter bus rental is one of the more easy and efficient ways to see the great outdoors. With air-conditioning and ample storage space, a shuttle bus or motorcoach lets you comfortably transport your group to fishing tournaments, group camping sites, mountain hikes, and historical sites in Texas. Call Longhorn Charter Bus at 1-844-447-2779 today to speak with a reservation specialist about your trip and get a free, no-obligation quote.