Free Things to Do with Kids in Dallas
Scout troops, summer camps, and community organizations don't have to break the bank when organizing an outing for kids in Dallas. The city has plenty of budget options for groups traveling with kids of all ages!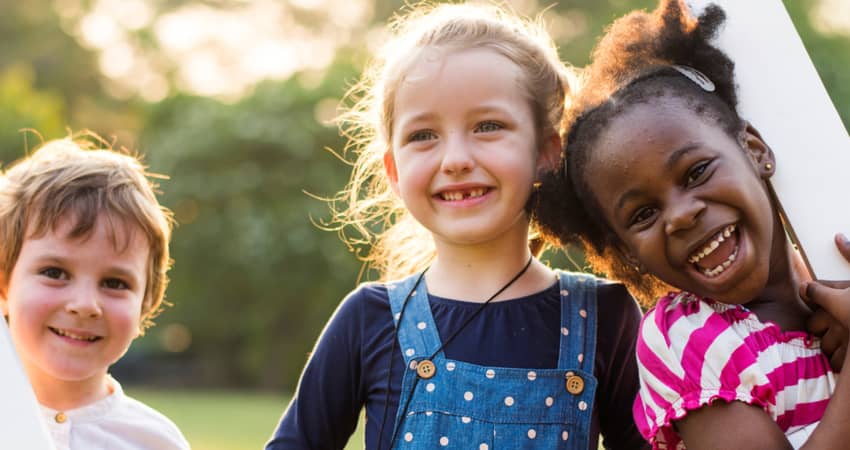 Before you start planning your day out, consider how you'll get around first. Large groups of kids surely won't be comfortable in cramped cars, vans, or even school buses in Dallas' sweltering heat. How about renting a charter bus instead? Not only will your students or campers stay comfortable in a climate-controlled cabin, but they'll stay entertained too. Longhorn Charter Bus has access to minibuses and full-sized motorcoaches with WiFi so kids can play games, TVs with DVD players so everyone can enjoy a movie, and power outlets to charge up phones before a long day out. Everyone will have a safe, smooth, and comfy ride as you travel around Dallas. Call (214) 206-8432 at any time to book with Longhorn Charter Bus.
Now let's hop into what budget-friendly Dallas locations should be on your itinerary.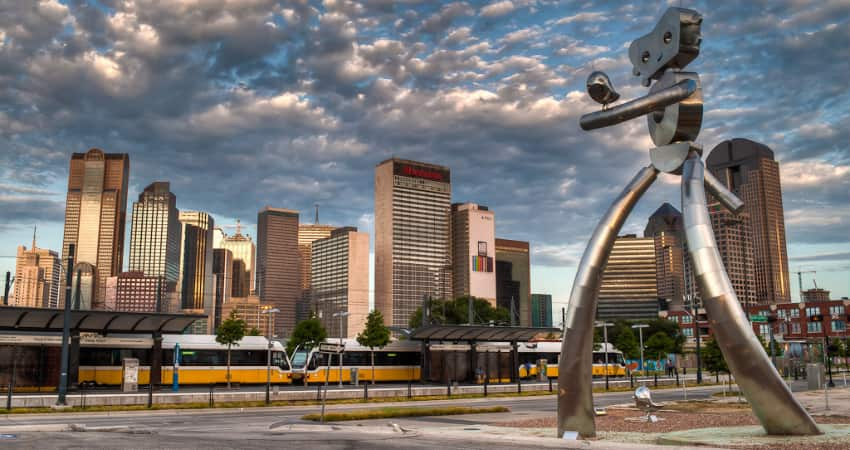 1.   Get a little artsy in Deep Ellum.
Address: Main Street, Dallas, TX 75226
Phone: (214) 984-7300
Dallas's entertainment district is popular for visitors looking for amazing dining, drinking, and live music options. If you're traveling with kids though, you'll probably be skipping the chic restaurants and breweries. Don't worry, Deep Ellum is also a great neighborhood for exploring  art in a fun way. (Museums aren't for everyone, and that's okay!) Check out the Deep Ellum Directory to see just how many murals and installations there are to visit. Kids will love the giant robot sculptures in The Traveling Man series on Miranda Street and the creepy-but-cool eye sculpture on Main Street.
One of the best reasons to visit Deep Ellum is that walking and exploring the artsy neighborhood is free. Private Deep Ellum tours can be booked for a fee, but creating your own tour is just as fun.
Charter bus travel tip: Groups traveling with kids who have mobility concerns may find some of the streets in Deep Ellum a bit tough to navigate in wheelchairs. Book an ADA-accessible charter bus and create a shuttle tour of the street art. Each charter bus has panoramic windows that will make it easy to admire the art without having to get out of the bus at every stop.
2.   Learn an important lesson in the Dealey Plaza Historic District.
Address: 500 Main St, Dallas, TX 75202-3521
Phone: (214) 571-1000
The assassination of President John F. Kennedy may be a bit dark for younger kids, but Dealey Plaza and the JFK Memorial offer an important piece of history for teens. Dealey Plaza sits in the heart of Downtown Dallas and is the site where JFK was fatally shot in 1963. Today, a memorial stands in the beautiful park and plaza to teach visitors about the fateful day. Visiting the memorial and plaza is completely free and open around-the-clock. Pack lunches for your kids and have a big group picnic in the shade on the grassy knoll after your visit.
Groups traveling with schools may want to check out the museums in the area for even more insight into the area's history. The Sixth Floor Museum and Old Red Museum both offer discounted pricing for local school field trips.
Charter bus parking tip: There are a variety of public lots in Downtown Dallas, but not all can accommodate oversized vehicles like buses. Plan to have your driver drop your group off in a designated loading zone near the Sixth Floor Museum before parking off-site.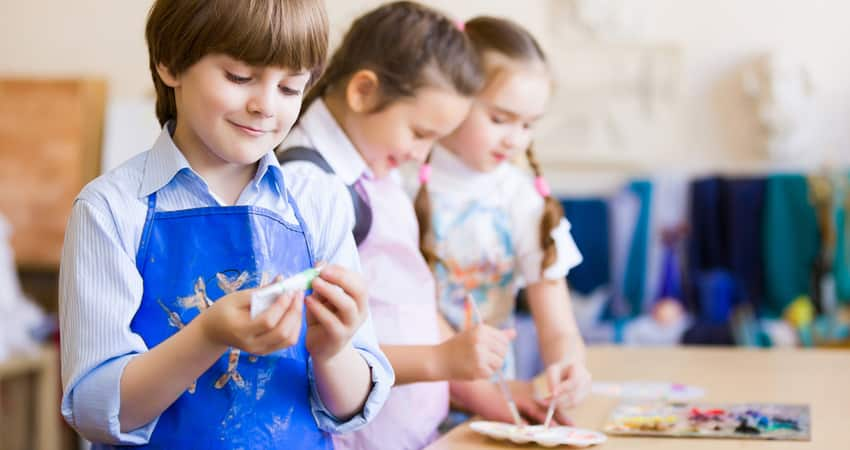 3.   Explore and appreciate international cultures in the Dallas Arts District.
Crow Museum of Art Address: 2010 Flora St, Dallas, TX 75201
Phone: (214) 979-6430
Dallas Museum of Art Address: 1717 N Harwood St, Dallas, TX 75201
Phone: (214) 922-1200
The Dallas Arts District has a variety of world-class art spaces that are completely free to visit (donations are always welcomed and appreciated, though). If you're traveling with an inquisitive bunch, check out the museums here, starting with the Crow Museum of Asian Art. This museum is relatively small but offers a unique collection of over 4,000 pieces from across the continent of Asia. But why would kids want to visit? The Crow Museum offers monthly programs for kids, including arts and craft days, cultural festival celebrations, kid-friendly concerts, and talks about topics like anime and food. Be sure to check out the museum's calendar to see what's on the agenda for kids!
After you visit the Crow Museum, hop on over to the Dallas Museum of Art (DMA) and the Nasher Sculpture Garden. The DMA has a massive collection of art with more than 24,000 objects from around the world. A variety of community-based programs are available at the museum for kids of all ages. The museum hosts game nights, movie screenings, and art workshops. School groups can also book engaging guided visits that focus on education and fun!
Charter bus parking tip: Most parking in the Dallas Arts District is located in underground garages. Public motorcoach parking can be found on the westside of Harwood Avenue across the DMA. Alternatively, you can ask the DMA or Crow Museum where your bus can park elsewhere in the area.
4.   Look for tasty treats at the Dallas Farmers Market.
Address: 920 S Harwood St, Dallas, TX 75201
Phone:  (214) 664-9110
Most kids aren't into local, organic produce but thankfully, the Dallas Farmers Market is more than just a place to get your fruits and veggies. Kids will enjoy stopping for treats like shaved ice, playing on swings and interactive art installations, and marveling at the local vendors hawking cuisines from around the world. Exploring the market is completely free, but grabbing food and souvenirs will cost a few bucks.
On top of having plenty of local shops, the market also hosts live music and holiday celebrations and even has field trips that discuss agriculture and the importance of healthy eating. The Dallas Farmers Market offers limited guided field trips for children, so request your educational program at least two weeks in advance. Self-guided trips are free, while guided options are $6 per child and $3 per adult.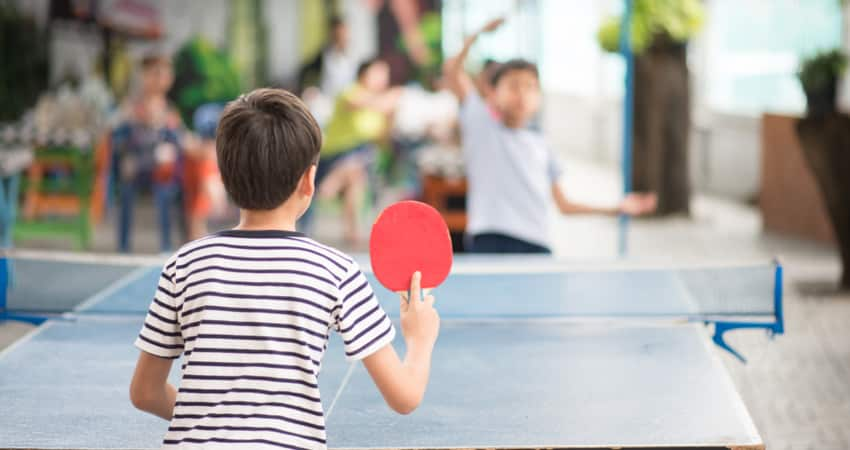 5.   Spend an afternoon at Klyde Warren Park.
Address: 2012 Woodall Rodgers Fwy, Dallas, TX 75201
Phone: (214) 716-4500
Klyde Warren is Dallas' most popular urban greenspace located just next door to the Dallas Arts District. Kids will love spending a day at this park because there's so much to do. They can play in the Children's Park that's fully equipped with a massive playground and treehouse, enjoy games of foosball and ping pong, or have quiet time in the well-stocked outdoor library. Little ones who may be too small to sit with the big kids can safely build and play in the foam building block area. Depending on the day, you'll also find free exercise classes, family-friendly film screenings, cultural festivals, and local food trucks.
Charter bus parking tip: Parking around Klyde Warren Park can often get tight since it's such a popular spot. Plan to have your driver drop your group off before parking in the bus area on Harwood Street across from the DMA or along Magnolia Street.
Travel with Longhorn Charter Bus Today
Leave your group transportation around Dallas up to us! Booking a charter bus for your kid-friendly outing starts with getting a personalized quote from one of our rental experts. We'll do our best to organize affordable transportation for your school field trip, summer camp outing, or big family day out. Call (214) 206-8432 at any time to get your charter bus quote!