Our Favorite Field Trips in Dallas, Texas
Ready to get your restless students out of the classroom and into the world? If you're in Dallas and you're looking for some field trip ideas, we've got a few locations lined up that will help educate and inform students of any age. Plus, if you need help getting around the city, we can pair you with a reliable charter bus rental to help transport students, faculty, and chaperones throughout Dallas with ease! Keep reading to learn more about how to explore our favorite field trip spots in Dallas.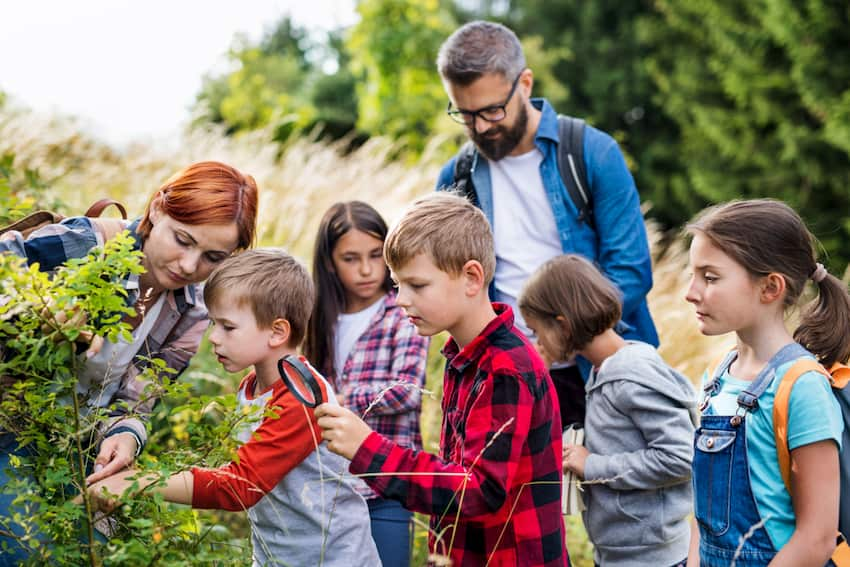 Traveling with Students in Dallas
If you're traveling a long distance, don't love the idea of splitting your class into separate cars (and, by extension, rounding up parent volunteers to drive), or aren't able to use a traditional yellow school bus for your Dallas field trip, we've got you covered. Longhorn Charter Bus charters full-sized motorcoaches to accommodate large classes, minibuses to transport small groups, and all sizes of bus in between, meaning we can always find a vehicle that's perfectly tailored to your school group.
On your bus, you'll want to make sure that students stay entertained and that chaperones stay relaxed—luckily, we're able to help you with both. Here are a few amenities you can expect on your bus:
WiFi to keep everyone connected, whether it's to their favorite social media sites or to an online assignment that complements your trip
Power outlets to ensure that devices stay charged throughout the day so that students can communicate with their parents or guardians
Reclining seats to help you relax en route
Air-conditioning to combat the Texas heat
A professional, experienced driver who's committed to keeping your students safe
ADA-compliant features so that everyone can take part in your field trip (available upon request)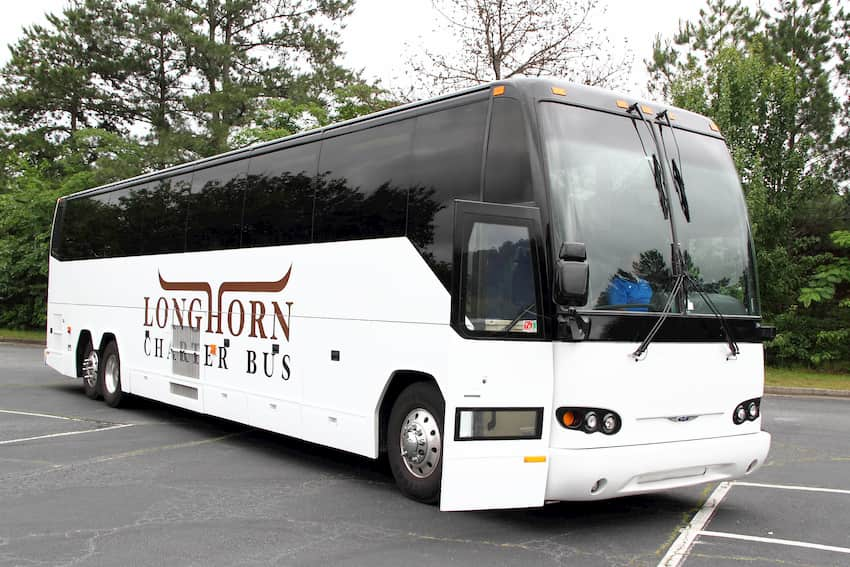 Have any additional questions or requests regarding your bus rental? Let us know! Our team is available 24 hours a day to help you choose the perfect charter bus for your Dallas field trip. Call today at 214-206-8432 to talk to a representative and complete your trip plans.
Where to Go for a Field Trip in Dallas
Need some ideas? Here are a few of our passengers' favorite educational destinations for history, science, and art students:
For History Students
If you're using "history" and "Dallas" in the same sentence, odds are you're picturing the Sixth Floor Museum at Dealey Plaza and John F. Kennedy Memorial Plaza.
Perhaps the most well-known field trip destination in Dallas is Dealey Plaza and the museum and monument that complement the site of President John F. Kennedy's tragic assassination. If you're planning a trip for a group of history students, this is a great place to educate them about the life and legacy of President Kennedy. Plus, the Old Red Museum (also adjacent to Dealey Plaza) offers a break from the otherwise grim subject matter.
These three stops hold essential pieces of Dallas's history, but any of them on their own won't take very long to explore. So, if you want to make a day of it, we definitely recommend fitting all three stops into your next history-focused field trip.
Here are a few highlights from each area:
The Sixth Floor Museum at Dealey Plaza
Address: 411 Elm St, Dallas, TX 75202
What it is: A collection of exhibits dedicated to the life, assassination, and legacy of President John F. Kennedy, housed on the floor from which the fatal gunshot was fired.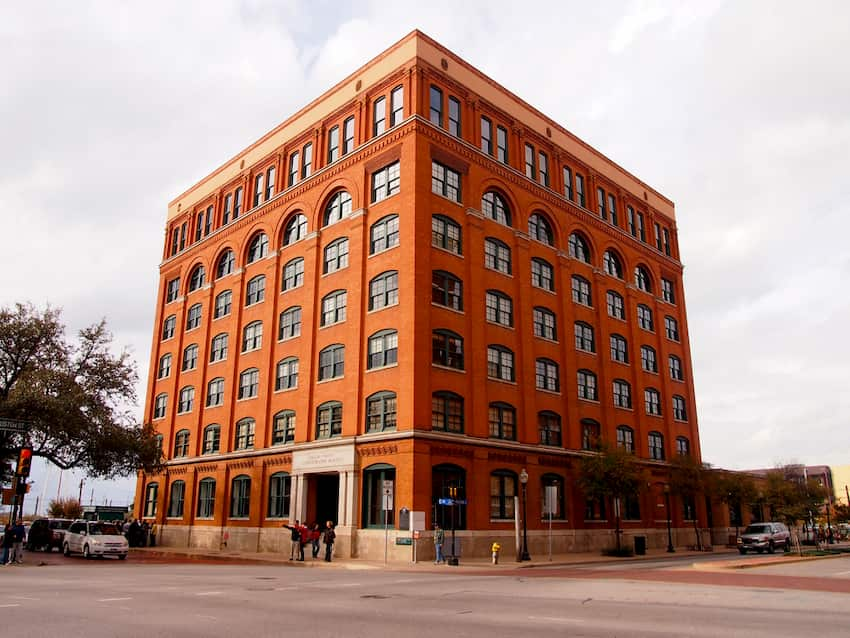 The museum's goal is to accurately recount the assassination and to bring attention to controversies surrounding the event, all in a manner that is respectful to the Kennedy family. Due to its subject matter, this stop is best reserved for older students.
School groups can make a reservation online ahead of their visit.
Estimated time: 1.5 hours
John F. Kennedy Memorial Plaza
Address: 646 Main St, Dallas, TX 75202
What it is: A monument to President John F. Kennedy that was erected soon after his death.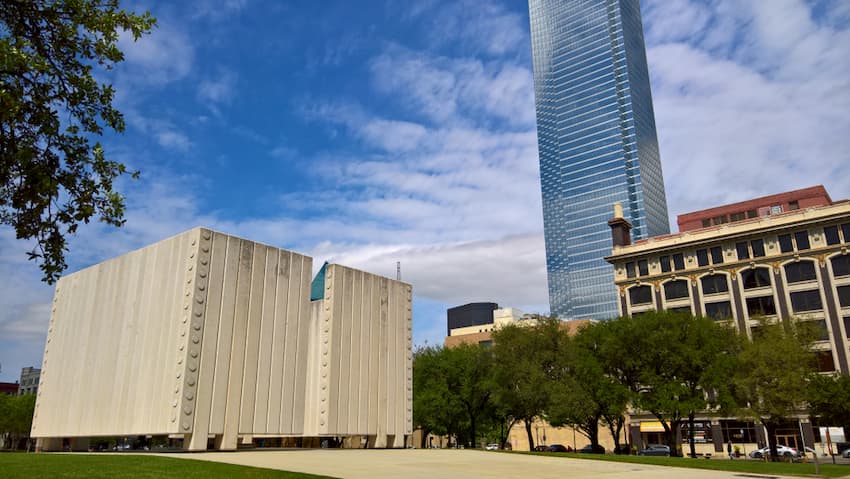 One block east of the Sixth Floor Museum lies this memorial, designed to resemble an "open tomb" in memory of President Kennedy's famous free spirit. Though it was originally intended to be an aesthetically simple art piece open for interpretation, the Sixth Floor Museum was created partly to provide context behind the monument's design.
Estimated time: 30 minutes
Old Red Museum
Address: 100 S Houston St, Dallas, TX 75202
What it is: A red sandstone courthouse built in 1890 that houses Dallas city records and artifacts.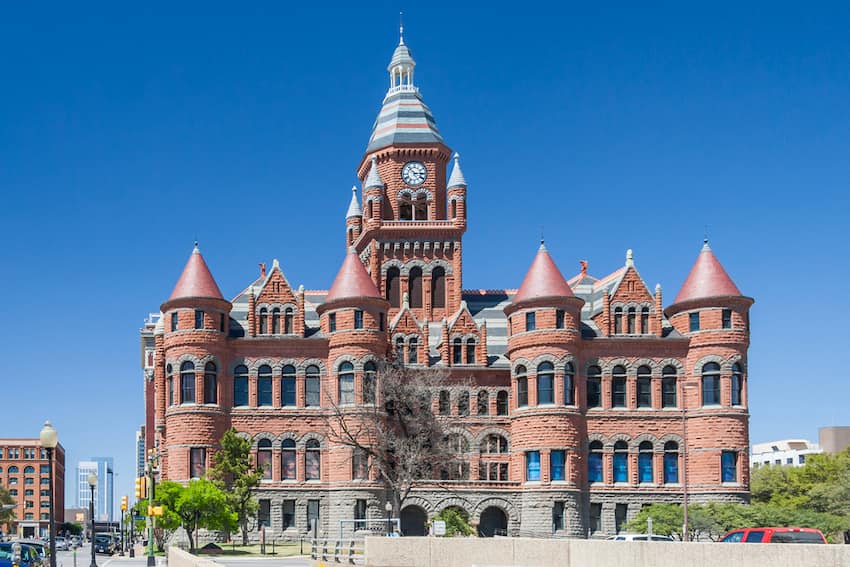 In this museum, you'll find two floors of exhibits that showcase the cultural, economic, political, and social history of Dallas and the surrounding areas. As a bonus, this is one of Dallas's most beautiful buildings and a great backdrop for a quick class photo!
Museum staff recommends preparing your tour information prior to making your group reservation to speed up the reservation process.
Estimated time: 2 hours
Where to park your charter bus: You'll find a public parking lot behind the Sixth Floor Museum. We recommend calling the museum prior to your trip to confirm that enough space will be available for your charter bus.
Alternatively, you can ask your charter bus driver to drop off your group at the memorial or your museum of choice. Your driver can then return when you're ready to finish up your trip and head back to your school.
For Science Students
Perot Museum of Nature and Science
What it is: 5 floors of exhibits and 6 learning labs, with themes such as anatomy, space, gems & minerals, wildlife, engineering, and more.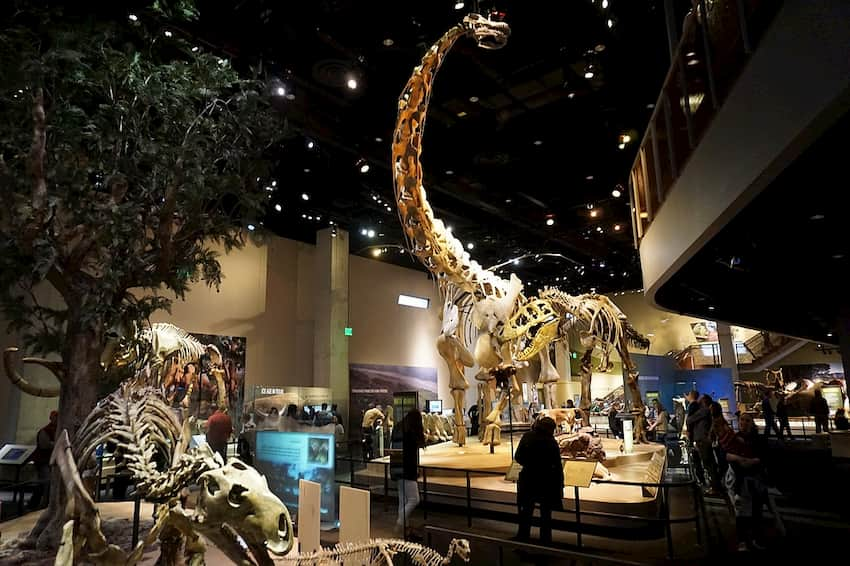 Image Credit: Michael Barera, Wikimedia Commons
The Perot Museum's "Life Then and Now" hall.
Get your students out of the classroom and allow them some hands-on experience with important scientific concepts. At the Perot Museum, kids can explore the science behind athlete performance in their favorite sports, visualize life on earth before humans evolved, and apply math and science formulas to everyday objects and structures.
Most exhibits are crafted to appeal to visitors of all age groups, but there is a separate Moody Family Children's Museum for little visitors on the lower level of the museum.
A teacher's guide is available via the museum's field trip reservations page to help educators plan their visit.
Where to park your charter bus: Bus parking for the Perot Museum is located in "Lot C" behind the museum. The lot can be accessed via Broom Street.
Dallas Arboretum and Botanical Garden
What it is: A 66-acre garden with flowers, vegetables, ponds, picnic areas, and more.
If you're coming up on a botany unit with your science class, this should definitely be on your list of field trip ideas. The Arboretum offers numerous educational programs to help students of all ages connect with nature. Schedule a tour to see Texas's wide variety of flora (and discover why it's able to grow in our climate), explore the Children's Adventure Garden (which can be customized to specific grade levels), or learn about living organisms that help keep soil thriving for plants.
After your tour, you and your students can wander the beautiful gardens and even have a picnic in one of the site's open spaces. To avoid over-spending on restaurant food, have your students bring lunches from home or bag lunches from school and store their lunch boxes and bags on your charter bus until everyone is ready to enjoy a picnic!
School programs are available throughout the year at the Arboretum.
Where to park your charter bus: Your bus driver will be directed to a designated parking area upon arrival at the Arboretum. You may also receive parking information after you've booked your group tickets. As a bonus, charter bus parking at the Dallas Arboretum is free of charge!
For Art Students
Dallas Museum of Art
What it is: Over 24,000 art objects dating back to the 3rd millennium BCE. Collections include African, Asian, European, ancient Mediterranean, and contemporary art, among others.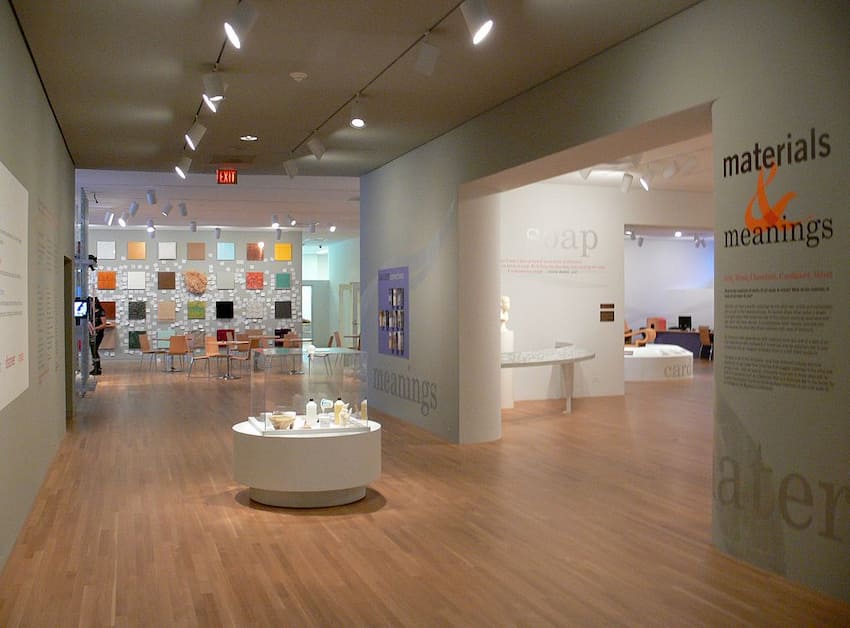 Image Credit: Andreas Praefcke, Wikimedia Commons
The exterior of a "materials & meanings" exhibit at the Dallas Museum of Art.
If your students are the adventurous type, let them wander the exhibits freely and spend time with the art they love the most. Or, if you'd like to provide a little more structure, you can request a guided tour from the museum that's tailored to your students' age group. Tours are led by trained volunteers who teach students to engage with the museum's works of art and encourage them to form their own opinions about the art they see.
Educators can choose which tour best suits their group via the museum's school programs page.
Where to park your charter bus: Your bus driver can park your bus on Harwood Street, along the right curb between Woodall Rodgers Freeway and Flora Street. Bus drivers are instructed to stay with their vehicles while passengers are inside the museum. And parking is free of charge!
Eager to dive deeper into the arts? Check out our guide to exploring all that the Dallas arts district has to offer.
Securing Your Dallas Field Trip Bus Rental
Ready to book? We are too! With us, your field trip will be smooth, safe, and stress-free. Give our team a call at 214-206-8432 to discuss pricing, amenities, and any other concerns you may have regarding your charter bus rental.