5 Things to Do in Austin this Memorial Day Weekend
There's always something happening in Austin, and this is especially true during Memorial Day weekend. As the Live Music Capital of the World and home to festivals galore, it should come as no surprise that the city knows how to throw a weekend-long party. Start your summer on the right foot, and share these only-in-Austin experiences with your loved ones and friends!
And while you're planning your group's weekend getaway, you can make your travels easier with a Longhorn Charter Bus rental. Our network includes motorcoaches of all shapes and sizes to accommodate all kinds of group travel—including weddings, corporate trips, amusement park outings, and more! Whether you need a quick ride to the airport or long-distance transportation across the state, we've got you covered. Call 512-827-0540 today to start the reservation process, and we'll offer you a personalized, free quote.
Not sure what to do this Memorial Day weekend? Here are a few items to add to your itinerary.

1.   Load Up a Plate at the Hot Luck Festival
When: May 21 – 24
Where: Select venues across town
What's summer in Austin without good food and live music?
Think of the Hot Luck Festival as a backyard barbeque, but replace Uncle Jeff's frozen burgers with signature cuisine from nearly 60 renowned Austin chefs (Sorry, Jeff. There's always July Fourth). Oh, and did we mention that it's huge? All told, this festival covers 4 days and 4 different venues across town—from the low-key welcome party and jam session at some downtown bars to the main event and a fireside farewell brunch at Wild Onion Ranch.
Festival-goers can purchase tickets for specific days or the entire weekend, which range in price from $15 to $550. There are no specific group rates beyond a Family Pack (2 adult passes, 2 kid passes), but current college students qualify for a discount.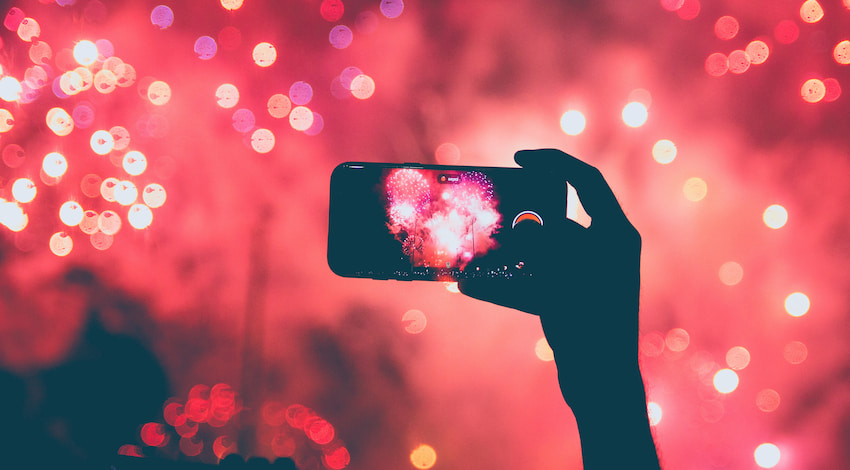 2.   Watch the Fireworks at Dell Diamond
When: May 22
Where: 3400 E Palm Valley Blvd, Round Rock, TX 78665
There's nothing more American than catching a baseball game… except maybe fireworks. Luckily, you can enjoy both this Memorial Day weekend! Round up your sports fans and cheer on Austin's favorite minor league baseball team—the Round Rock Express—as they take on the Omaha Storm Chasers every day of the long weekend. We definitely recommend catching the game on Friday though—that's when the sparks start to fly. Returning spectators know to stick around after the game for the Dell Diamond Friday Fireworks, especially on summer holidays like Memorial Day.
Heading out with a group of 20 or more? Call 512-255-2255 ext. 1 and ask about the discounted group admission. Depending on where you want to sit, group ticket rates can range from $6 to  $14 per person. As for parking: well, it depends. Dell Diamond has multiple parking lots that can accommodate a charter bus, but Memorial Day (and the fireworks) are likely going to bring more fans than usual to the diamond. As long as you plan to get there early, your driver should be able to find enough space or, at the very least, drop you off at the entrance gate and find parking elsewhere.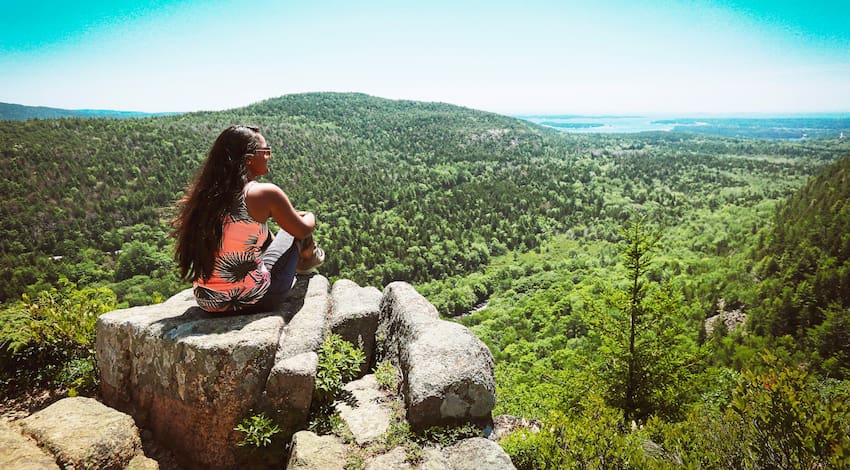 3.   Hike Up Enchanted Rock
When: All weekend
Where: 16710 Ranch Rd 965, Fredericksburg, TX 78624
Enchanted Rock State Natural Area has a lot of hiking trails to choose from, but to make the most of the scenic views, you'll want to take on the Summit Trail. And to make the most of this 0.67-mile out-and-back, we recommend joining the ranger-led Summit Hike that steps off at 9:30 every morning.
The trail itself stops at the base of this 425-foot chunk of pink granite, leaving hikers to find their own path to the top. If you're worried about your less-experienced hikers losing their way, having a ranger around isn't a bad idea. Even if you're hitting the trail with a band of seasoned hikers, the ranger can teach your group a thing or two about the geology, biology, and history of Enchanted Park along the way. To save your spot on the trail, you'll need to reserve a Day Pass through the Texas State Park website.
The hike will only take about 2 hours, but why end your Memorial Day plans there? Enchanted Rock offers a group tent camping spot that can fit up to 50 people, as well as a group picnic pavilion for up to 100 people. Whether you plan to grill out after the hike or spend the night under the Hill Country stars, make sure the 2-hour drive from Austin is as comfortable as possible by reserving a charter bus with undercarriage storage! That way, you'll have plenty of room to store your coolers or tents without having to cram it all in the trunk or under your legs.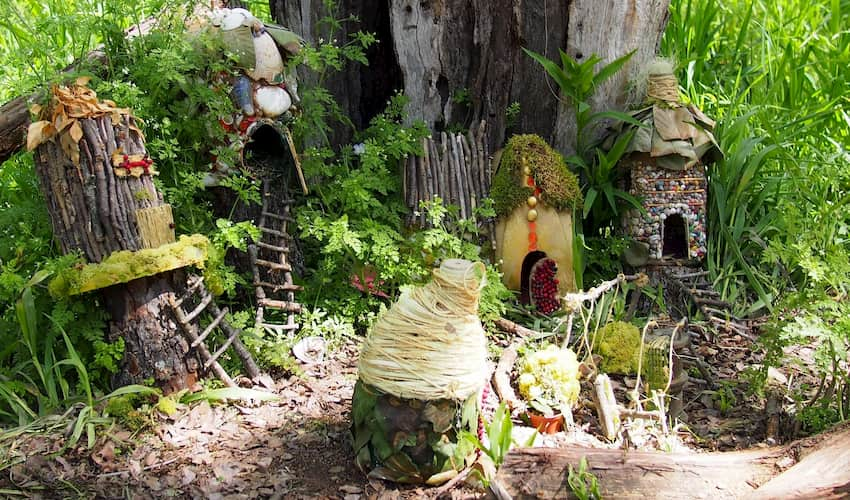 Photo Credit: F. D. Richards on Flickr
4.   Wander through the Woodland Faerie Trail
When: Late May to Early August
Where: 2220 Barton Springs Rd, Austin TX 78746
If your group is traveling with little ones—or at least the young-at-heart—you won't want to miss Austin's most magical attraction on its opening weekend: Woodland Faerie Trail at the Zilker Botanical Garden. Here you'll find handcrafted installations from local artists depicting tiny, mystical vignettes: fairy villages balanced on stumps, pixie dust mines hollowed from logs, gnome gardens in the valleys between stepping stones, and much more.
However, the Woodland Faerie Trail isn't all fantasy; it also strives to promote environmental consciousness. Artists are instructed to avoid artificial materials where possible, and exhibits in years past even featured functioning insect houses. While you're here, your scout troop or environmental club can explore all the flora the Zilker Botanical Gardens have to offer! Entry prices vary by age and whether or not you're a local, but expect to pay less than $8 per adult  and much less for kids.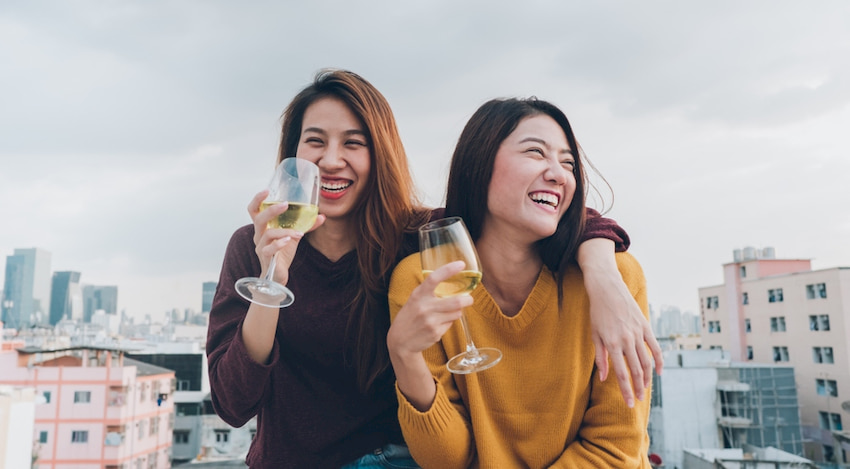 5.   Get a Taste of Texas Wine Country
When: All weekend
Where: Throughout East Texas
Texas Wine Country doesn't mess around, especially when it comes to wine festivals. If you're in Austin this Memorial Day, congrats—you're within road-tripping distance of three separate wine festivals. All will feature local Texan wines, ciders, and brews, but each has its own twist.
Here are the details:
Red Wine and Blue Wine and Music Festival
Address: 214 Edmonds Ave, Johnson City, TX 78636
Distance from Austin: about an hour
A newcomer to the Texas wine scene, this festival celebrates upcoming wineries and new flavors. Grab a plate of barbeque, settle in with your furry friend (yep, RWB is pet-friendly!) and enjoy the live music with a glass of vino.
Rootstock: A Texas Wine Festival
Address: 101 N University Parks Dr, Waco, TX 76701
Distance from Austin: about 1.5 hours
Head out to easy-going Waco for this relaxed and low-key wine festival. No frills or fluff, just good food, some lawn games, and local wine tastings on the bank of the Brazos River.
Rockport Wine Festival
Address: 1202 Navigation Cir, Rockport, TX 78382
Distance from Austin: about 3.5 hours
Texas in May can be sweltering, but there's nothing like an ocean breeze to lift your spirits. This festival is held in the Texas Maritime Museum in Rockport—a long haul from Austin, sure, but well worth it if you can hit the beach afterward.
To keep everyone together and safe, we recommend booking a minibus shuttle to and from your wine festival of choice. That way you can leave the designated driving to the professionals, and no one has to miss out on the fun! We can even find you a ride that'll keep the party rolling between stops with a PA system, AUX ports, and WiFi to stream music and share photos over. Just let us know if you want to bring libations aboard—some operators don't allow drinks on the bus, but we can definitely connect you with someone who does.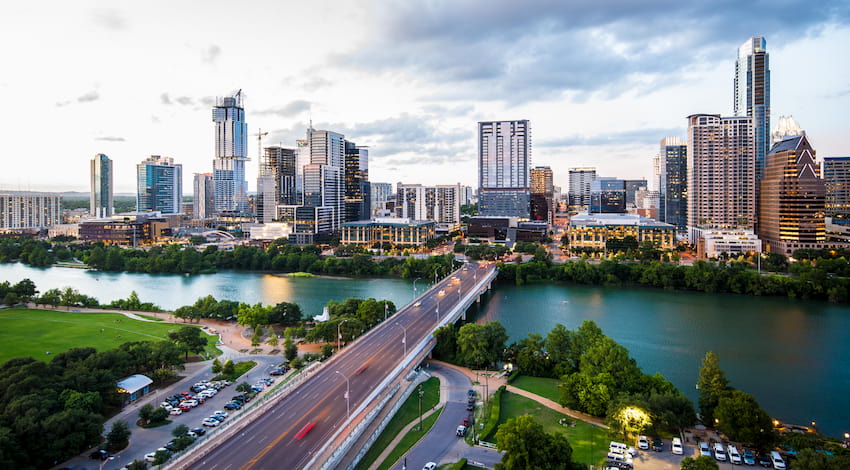 Reserve Your Memorial Day Transportation
Your Memorial Day should be spent relaxing with your friends and family—not stressing over rideshares and finding parking. Let Longhorn Charter Bus take care of the transportation details so you can get back to enjoying the long weekend. Our team is standing by 24/7 to make your reservation process as easy as possible. From finding you the best bus rental for your itinerary to adjusting your rental if any changes come up, we're here to help! Call  512-827-0540 today for a free quote on your personalized Austin group transportation.