8 Great Ways to Celebrate St. Patrick's Day in Houston with a Group
According to the DNA test I got for Christmas last year, I'm 70% Irish. Which, legally speaking, makes me an expert on celebrating St. Patrick's Day, and means I can say with authority that Houston is a great place to spend it.
I'm kidding about the law, of course, but not about Houston being an awesome place to celebrate St. Patrick's Day. In addition to a massive parade, Houston features several festivals for families and dozens of pub crawls and parties for adults. But if you're going out with coworkers, your wedding party, or the sports team you coach, you need to find something to do that's not only fun for you, but for your entire group. That's where Longhorn Charter Bus comes in.
We've compiled a list of 8 St. Patrick's Day celebrations in Houston that are great for large groups. And you know you don't want to drive when green beer is available, so let us handle that part. We'll send an experienced professional to shuttle you between festivals or bars while you lounge in a plush seat and use the optional WiFi to upload your Instagram photos. Just give us a call at 713-344-0553.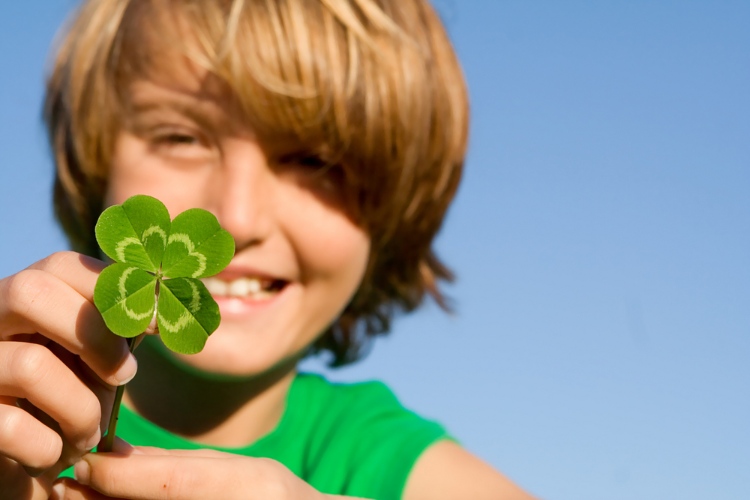 Great Activities for Families
1. St. Patrick's Day Parade
The St. Patrick's Day Parade has been an institution in downtown Houston for more than 60 years and has historically been one of the largest St. Patrick's Day parades in the U.S. The roughly 2-hour parade takes place in the area around Sesquicentennial Park and Market Square Park and features more than 100 participants, from radio stations who build green, white, and orange floats to walking groups performing Irish dances.
Where to park your bus: Your bus can drop you off near the parade route so you can walk to a viewing area, but oversize vehicle parking is also available in the flat lot at 800 Preston St.
Address: 800 Preston St, Houston, TX 77002
2. St. Patrick's Day Celebration at McGonigel's Mucky Duck
McGoniegl's Mucky Duck is a pub, but its St. Patrick's Day celebration is for all ages and legendary across Houston. Dine on shepherd's pie, fish and chips, corned beef and cabbage, and bread pudding soaked in Jameson sauce while watching performances by Irish singers, dancers, and bands. In 2020, the entertainment includes Pat Byrne, Frances Cunningham, and the Flying Fish Sailors.
If you have an after-school group or youth sports team with you, sign up for the Faerie Tea Party! Your kids will receive admission to the regular celebration as well as to Faerie Land, where they can meet Rowan, Crystal, and Titania. Tickets for both the tea party and the celebration as a whole tend to sell out quickly, so make sure you book online in advance if you're bringing a large group.
Where to park your bus: McGonigel's has a small parking lot and surrounding street parking that may work if you took a sprinter van or minibus. If you took a full-size charter bus, though, you'll probably have to ask your driver to drop you off and park farther away (the area around Levy Park, described below, could be a good place to look).
Address: 2425 Norfolk, Houston, TX 77098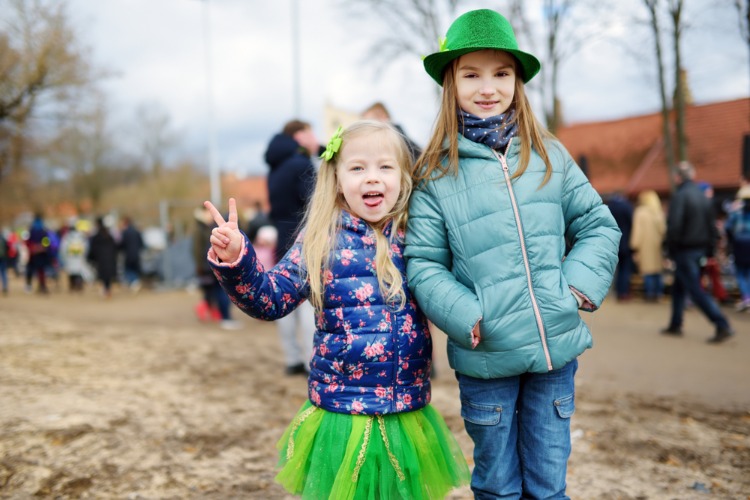 3. St. Patrick's Day Festival at Levy Park
The Levy Park festival is free, which makes it a great choice for large groups. Let your kids complete the leprechaun-themed scavenger hunt or take pictures in the photo booth while you enjoy snacks and drinks from the stalls scattered throughout the park. This event also includes live music from local bands. In 2020, Skyrocket! will headline with their high-energy covers of '70s and '80s hits.
Where to park your bus: Street parking can be found adjacent to the park as well as along Eastside Street and Wakeforest Avenue. You can also use the Kirby Grove parking garage on the corner of Wakeforest and Richmond, but the garage is a better option for vans or minibuses than for full-size buses.
Address: 3801 Eastside St, Houston, TX 77098
Great Activities for Adults
4. St. Patrick's Day Party at Saint Arnold Brewing Company
Celebrate one saint's day at a bar named for another. This brewery, beer garden, and restaurant holds a party every year with live music, food, appropriately themed pint glasses, and the Donegal Beard Growing Competition. Yes, beard growing competition. Admission is free, though you'll have to pay for the beer and for dishes like corned beef and cabbage and beef stew in a bread bowl.
Where to park your bus: You can find parking along Lyons Avenue and Maury and Providence streets, as well as directly behind the brewery.
Address: 2000 Lyons Ave, Houston, TX 77020
5. Luck of the Irish St. Paddy's Pub Crawl
This annual pub crawl in midtown Houston starts at Pub Fiction before winding through The Dogwood, Belle Station, and Little Woodrow's. Enjoy drink and food specials at all of the participating bars, and don't forget to book your transportation early so everyone can enjoy themselves and still get home safely. Longhorn Charter Bus is happy to be your DD.
Where to park your bus: Since a pub crawl can take awhile, you may want to let your driver return to your hotel or another resting place and return to pick you up later. However, there are public paid parking lots throughout Midtown that your bus can use if needed.
Address: 2303 Smith St #100, Houston, TX 77006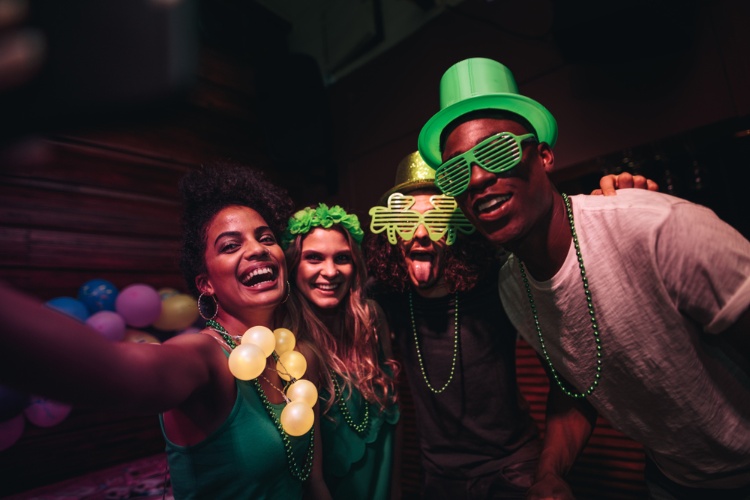 6. Howl at the Moon St. Patrick's Day Party
This piano bar and restaurant, known for its giant, shareable "bucket" drinks and live music, hosts a huge St. Patrick's Day celebration every year. You'll find face painting, $3 green beers, $4 Jameson shots, and $5 Irish Car Bombs as well as the venue's usual live music during this massive party.
Where to park your bus: Howl at the Moon has very limited parking around it, so your driver may need to drop you off before parking in a paid lot farther away. The good news is that you won't have to worry about finding parking for all of your group's cars—you can be picked up and dropped off within easy walking distance.
Address: 612 Hadley St, Houston, TX 77002
7. Bringin' in the Green
If you want to celebrate St. Patrick's Day by supporting a good cause, buy a ticket to this fundraising event hosted by The Montrose Center. For $40 ($30 if you're under 30 or over 60) you can enjoy hors d'oeuvres and an open bar and participate in the silent auction. The money from your ticket will support rapid rehousing for homeless LGBTQ+ youth in Houston, making this one of the few St. Patrick's Day parties where you'll know you're doing good while having a good time.
Where to park your bus: The event is held in a residential area, but the nearby Plaza in the Park shopping mall offers an expansive parking lot where your bus can go after it drops you off.
Address: 2346 Wroxton Rd, Houston, TX 77005
8. St. Patrick's Day Festival at Griff's Irish Pub
Proudly calling itself Houston's oldest sports bar, Griff's has been hosting a massive St. Patrick's Day celebration for more than 50 years. Every March, an exciting lineup of live bands and Irish dancers takes over the bar while a DJ plays music on the porch and the kitchen serves corned beef and cabbage. You can also get your face painted or indulge in a few glasses of green beer.
Where to park your bus: You definitely won't want to drive after this celebration. Parking in the area is limited, though, so your driver may want to drop you off and return to your hotel or a paid parking lot before coming to pick you up.
Address: 3416 Roseland St, Houston, TX 77006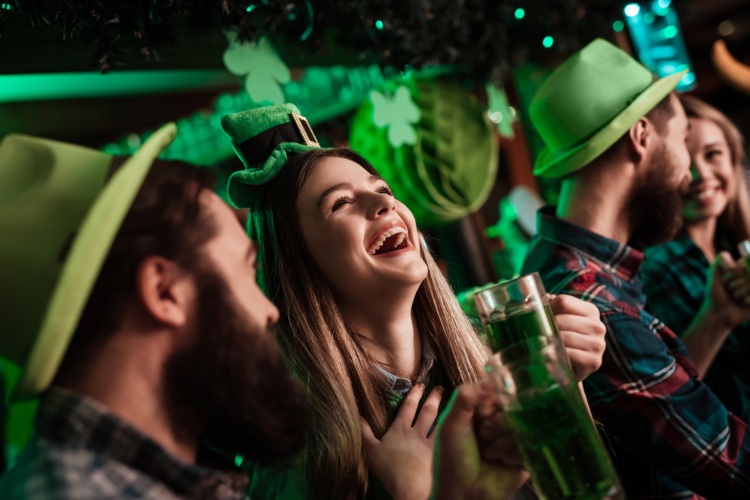 Celebrate St. Patrick's Day in Houston with Your Group
Whether you want to party with a big group of coworkers at a bar or treat your youth group to a festival downtown, you can find an amazing St. Patrick's Day event in Houston. Once you've decided which party you want to go to, buy your tickets if the event requires them and call Longhorn Charter Bus at 713-344-0553 to book your transportation. We'll take care of the driving so you can celebrate without worrying about getting home safely.